3View: Mid Cities Jr. Stars
September 22, 2020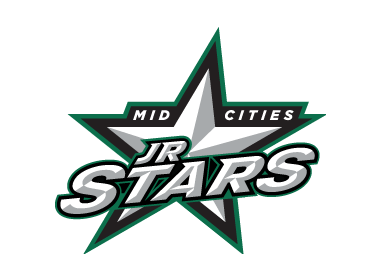 The 3View series will feature an in-depth look into all NA3HL teams in preparation for the 2020-21 season, with two teams being highlighted daily, leading all the way up until the start of the regular season. 3View goes in-depth into each NA3HL team and will include interviews with all the head coaches in the NA3HL, as they provide fans with their expectations and outlook for the 2020-21 season, including taking a look at their potential roster and their strengths as a team for the upcoming season. It will also take a look back on the 2019-20 season and how each team fared and what they accomplished. Best of all, 3View will provide the fans of the NA3HL with an inside look at their favorite team and what to expect.
Mid Cities Jr. Stars
2019-20 Record: 19-25-3, 41pts (4th in South Division)
2020 Playoffs: Qualified
Head Coach: Tom Train
2020-21 Division: South
Much like their 3View counterpart today in Louisiana, the Mid Cities Jr. Stars have carved out a perennial playoff role in the South Division, but want to take that next step towards being one of the top teams in that division.
In order to do that, Head Coach Tom Train is looking to develop players individually and allow that kind of skill progression to help the team to victory.
"Our biggest goal every year is for player development, and moving players onto the next level. I feel with that will come wins," he said.
The personal focus on skills is also something Train believes will lead to more opportunity for Jr. Stars players to get noticed at the next level of hockey, whether that be the NAHL, NCAA, ACHA or other league.
"We try to focus on individual skill work once a week. So we will include over speed drills, stick handling, small area games, and power skating," he said.
From a philosophical standpoint, Train wants to see more attacking creativity out of the Jr. Stars. Their 160 goals in 2019-20 ranked a middling 22nd in the NA3HL, and attacking the top spots in the South will require a steady flow of goals.
Watch: Mid Cities Jr. Stars season preview
"This season we're looking at creating more offensive opportunities with all 5 players on the ice," said Train. "We want to activate the defense and get them more involved offensively."
Ahead of the 2020-21 season, Train also has a largely fresh roster to work with. That can be beneficial, especially as he aims to inject more offense into the Jr. Stars' game.
"We plan on having a lot of new faces on this season's roster. So we will see who those new faces are in the first couple months of the season,"
Off the ice, the Jr. Stars share the commitment to community service that many teams across the NA3HL have also expressed.
"Our team is always involved in learn to skate classes. Also, we do a lot of school classes to promote reading and on-campus PE classes," said Train.
A mostly new roster should give the Jr. Stars as good a chance as anyone to put together a strong campaign and take a shot at the South title.
Next Up: Milwaukee Power