NA3HL's Jr. Stars purchased by Chill, Freeze ownership
August 4, 2015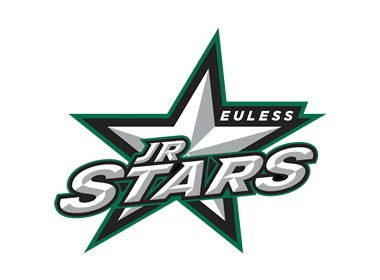 The North American 3 Hockey League (NA3HL) has announced that its Board of Members has approved the purchase of the Dallas Jr. Stars NA3HL membership by the ownership group, KWM Kids, Inc. The KWM Kids, Inc. ownership group consists of Michelle and Kevin Bryant, who also own the Coulee Region Chill of the NAHL and the La Crosse Freeze of the NA3HL.
Under the new ownership group, the team will be renamed the Euless Jr. Stars and will be entering their third season of playing in the NA3HL. The Jr. Stars compete in the NA3HL's South Division and were the 2014 NA3HL South Division playoff champions. In two years, the team has moved more than a dozen players onto NCAA and ACHA college opportunities. The Jr. Stars play out of the Dr Pepper StarCenter in Euless, Texas, a suburb of Dallas/Ft. Worth.
Earlier this summer, the Jr. Stars had announced an affiliation with the Chill and now with the purchase of the Jr. Stars, Bryant hopes that the benefits of that relationship continue to grow. "We have a very solid reputation and regard for the way our athletes are treated. The standards we use to operate the Chill and the Freeze align with how the Jr. Stars were and will continue to be operated. We are very excited to expand our company to the southwest part of the United States. The Jr. Stars brand is one that carries tremendous clout in the area and one that is extremely valuable in the community and in recruiting. We are dedicated to the development ladder and model that exists and we are all about opening more doors and providing more opportunity," stated Bryant.
Bryant continued… "We continue to see substantial value for players in the relationship between the NAHL and the NA3HL. We see these added opportunities and affiliations as a great way to expand player identification, training and advancement. Our affiliations with both the Jr. Stars and the Freeze provide an enhanced opportunity for their players to be monitored closely, so that we may identify those that have the potential of playing at the next level. The Jr. Stars have established a tradition of excellence and we look forward to reaching out to those who played with the team last season, along with the tenders and draft picks, to share our vision for success this season."
Both the Chill and the Freeze have had tremendous success under Bryant's watch. The Chill have boasted winning records the past two seasons and seen more than two dozen players make NCAA commitments in the last three years. The Freeze just completed their first year in the NA3HL, where they put together a 28-14-5 record in their first season and qualified for the Silver Cup Playoffs.
The final search for a head coach is underway and expected to be announced soon.