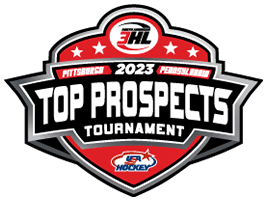 NA3HL Top Prospects Tournament
The North American 3 Hockey League (NA3HL) has announced the location and date for the 2023 NA3HL Top Prospects Tournament, which will be held from February 6-7, 2023 at the UPMC Lemieux Sports Complex in Cranberry Township, Pennsylvania. The UPMC Lemieux Sports Complex is the practice home to the NHL's Pittsburgh Penguins.
The UPMC Lemieux Sports Complex is the primary practice and training facility for the Pittsburgh Penguins as well as a comprehensive outpatient facility for UPMC Sports Medicine. This first-of-its-kind facility in the Pittsburgh region is a true partnership between two world-class organizations, and features 185,000 square feet of total space dedicated to treating, training and inspiring athletes at every level. This multi-use facility is a destination for athletes of all ages and skill levels seeking sports medicine, performance, and rehabilitation expertise as well as hockey-specific skills and performance training. UPMC Lemieux Sports Complex has hosted prominent events such as the NHL's Kraft Hockeyville Game, USHL's Fall Classic, NWHL regular-season games and All-Star weekend, as well as USA Hockey National Championships and tournaments.