NA3HL team announced in Scottsville, New York
May 21, 2018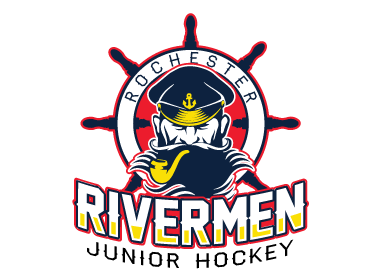 The North American 3 Hockey League (NA3HL) has announced a membership in Scottsville, New York, for the 2018-19 season. The team will be known as the Rochester Rivermen and will replace the former Roc City Royals membership in the NA3HL's Northeast Division. The Rochester Rivermen are owned by the same management team that operates the NA3HL's Niagara Falls Powerhakws.
The Rochester Rivermen will play out of the Scottsville Ice Arena in Scottsville, NY. Scottsville Ice Arena has several amenities including a dedicated locker room for the Rivermen, a Bar and Restaurant, a new Pro Shop and a new refrigeration system giving the facility the best ice in Rochester.
Heading up the operations of the team will be General Manager Frank Vecchio. "Scottsville Ice Arena is a perfect location for a junior team, as it already has a dedicated locker room, workout space and plenty of seating. In addition, there are 16 high schools within 20 miles of this facility and we plan to recruit very heavily at those schools to give as many local kids the opportunity to play junior hockey at a high level that the NA3HL provides," said Vecchio.
"Our primary goal is to develop players and use our contacts at higher levels of juniors as well as college programs and advance those players that are serious about playing at a higher level," continued Vecchio. "The program will be very professionally run, giving the players the best opportunity to maximize their potential."
The Rivermen have also announced that Mark Howell has been named the team's head coach. Howell is a Level 4 USA Hockey Certified coach who has extensive experience in coaching at many levels, including juniors and college. That includes coaching positions with the Cortland Flames, Rochester Edge, Cortland State Women's team (helped start the program), San Diego Oilers, and San Diego Saints. In addition, Howell has 22 years of playing experience, which included time at Canadian Junior B level and then at the NCAA Division III level with Cortland State. "He is a tremendous asset to our program and will be to our players as well," said Vecchio.