Power, Stars win on Wednesday
October 11, 2018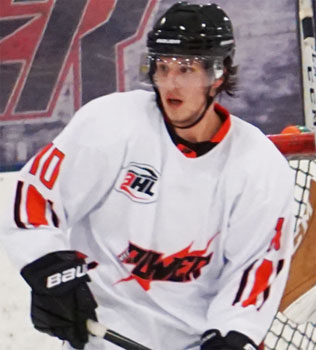 New England 5 @ Maine 1
– The New England Stars jumped out to a 3-0 lead and never looked back as they won their fourth straight game, defeating the Wild, 5-1 in a Wednesday matinee game. Five different players scored for the Stars, which included 1st period goals from Hunter Norris and Michael Lempiainen, 2nd period goals from Connor Barter and Corey Tumenas, and a 3rd period goal from Ryan Caisse. Maine's lone goal came from Cody Woodward in the 2nd period. Stars goalie Matthew Marini picked up the win, while Andrew Ghimpeteanu took the loss in goal for the Wild.
Boxscore
Wausau 2 @ Milwaukee 8
– Logan Geisness and Ben Beversdorf each scored twice as the Power racked up eight goals in an 8-2 win on Wednesday night over the winless RiverWolves. The Power jumped out to a 5-0 lead by the early stages of the 3rd period, which included a pair of goals from both Geisness and Beversdorf. Chuck Bay, Michael Gebhardt, and Maris Graudins also lit the lamp for the Power. The RiverWolves got goals from Tate Stansbury and Garrett Alton. Power goalie Aaron Dickstein made 20 saves in the win and Wausau goalie Micah Hershey made 21 saves in the loss.
Boxscore