Power name Ernst as new Head Coach
April 2, 2019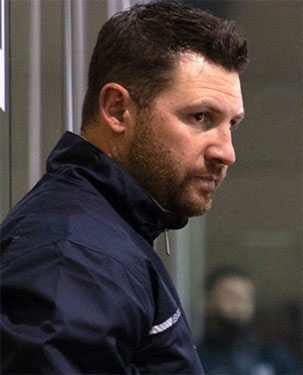 The Milwaukee Power of the NA3HL has named Chase Ernst as the new team President, General Manager, and Head Coach of the organization.
Ernst, a 41-year old native of St. Louis, Missouri and a resident of Milwaukee, was instrumental in building the Power from the ground up while serving as President of Hockey Operations & General Manager during the Power's inaugural season.
The Power finished their inaugural season with a 29-15-2-1 record, which included a Central Division Playoff Appearance. The team also produced three players who played in the NA3HL Top Prospects Tournament and had one NAHL call-up.
The team also potentially has nine players moving into the NCAA/ACHA collegiate ranks next season.
Ernst will also serve as the COO for Local Hockey Partners LLC, the Ownership Group of the Milwaukee Power.
Look for an in-depth feature next week about Chase Ernst; the Power's future in Milwaukee and Local Hockey Partners' vision to own a "Ladder of Development" inside USA Junior hockey.