RoadRunners hire veteran Beavis as new head coach
July 3, 2019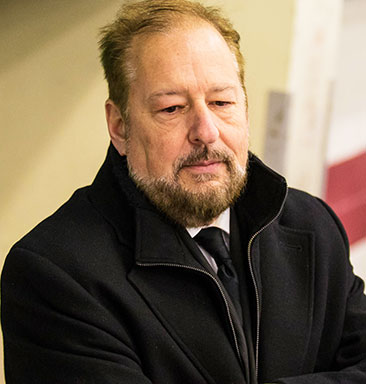 A couple days after announcing that Texas RoadRunners Head Coach and GM Ryan Egan would be taking the Head Coaching job at Saint Mary's University NCAA Division III, the team has worked out a deal to bring former Oswego Stampede head coach Mike Beavis to Texas.
Beavis, who has been involved at the junior level since 1993 will bring a wealth of experience to the table for the RoadRunners.
Beavis, who hails from from Mexico, New York, recently sold his NA3HL franchise, but never really wanted to be away from the game. "When I was given the opportunity to work for Don Stone and his family, I jumped at it without hesitation. I spoke with Don last season about a few things and was very impressed with his passion and values. I knew that he was a guy I could work for in the future," said Beavis.
Beavis will be taking over immediately and is already at work on the upcoming season. "I think with what the program has to offer we can make this a very successful place for players going into the future. Odessa has brought in a seasoned coach in Todd Watson and has intentions of working closely with NA3HL programs, it is a very positive step," added Beavis.
Beavis, who is known for his ability to place players at the college leve,l is highly respected by his peers, as well as, his former players for working hard so they can succeed and move on.
"I utilize a very big support staff of college coaches that I have met over the years and honestly feel that there is a school and level of play for all players, we just have to find that level."
Beavis has always based his philosophy on development and moving players on and feels that the NA3HL is a dual-purpose league that helps develop younger players to make the jump to higher levels of play like the NAHL and also as a place where older players will have opportunities at the college level of play. Player development and advancement is key for the ownership of the program and Coach Beavis has long proven results over the past decade at the junior level.
"Mike will have a ton on his plate over the next several weeks and we knew what we were looking for in someone to fill Ryan's role. He has been an owner operator for several years and knows the business as well as the game and is a huge addition to our program. His commitment to player development and moving guys onto higher levels of play combined with his relationships with college coaches should be a great fit for our program and it's players," stated Owner Don Stone.
Beavis and the RoadRunners will hit the ice for training camp around Labor Day in preparation for the 2019-2020 season.