Blizzard hire Mignone as new Associate Head Coach
July 23, 2019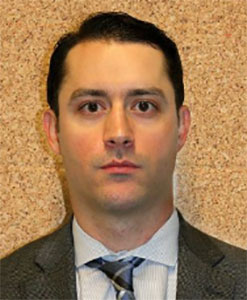 The St. Cloud Blizzard of the North American Hockey League (NAHL) are pleased to announce the hiring of Rochester Grizzlies and NA3HL head coach Casey Mignone as the team's new Associate Head Coach.
"I am excited for the new city and the experience. We had a lot of good energy at Main Camp and
with St. Cloud being a hockey town, it's a good opportunity for our team and the organization," said Mignone.
Mignone comes to St. Cloud with experience in junior hockey, serving as the Head Coach of the
Rochester Grizzlies in the NA3HL during the 2018-19 season.
The Ramsey, New Jersey native spent his playing days climbing the ranks of both College and Pro hockey. Graduating from Westfield State College in 2010, Mignone then continued his playing career over the next couple years in both the FHL and the SPHL before transitioning over to coaching in 2015.
Mignone comes to the Blizzard with five years of experience throughout different levels of both college and junior hockey.
Blizzard Owner Chris Canavati spoke on Mignone's experience. "The Blizzard organization is very impressed with his coaching history and his work last year with the Rochester Grizzlies. He was able to take a team that was one of the worst in the league and turn it completely around," said Canavati.
Following his experiences in the NA3HL, Mignone is excited for what the NAHL has to offer for not only him as a coach, but what it does for player development. "It's a great opportunity for the players," stated Mignone. "The NAHL is a high level of talent and it gives these young kids great exposure and opens up opportunities for the future."
Mignone will join Head Coach Moe Mantha as the newest member of the Blizzard coaching staff and is looking to make the most of his time in St. Cloud. "I am thankful for Moe and the Blizzard Ownership for giving me this opportunity," Mignone said. "I am also thankful for my time in Rochester and Austin, and looking forward to that next chapter in my coaching career."