August 19, 2019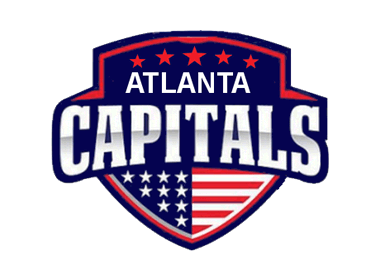 The 3View series will feature an in-depth look into all NA3HL teams in preparation for the 2019-20 season, with two teams being highlighted daily, leading all the way up until the start of the regular season. 3View goes in-depth into each NA3HL team and will include interviews with all the head coaches in the NA3HL, as they provide fans with their expectations and outlook for the 2019-20 season, including taking a look at their potential roster and their strengths as a team for the upcoming season. It will also take a look back on the 2018-19 season and how each team fared and what they accomplished. Best of all, 3View will provide the fans of the NA3HL with an inside look at their favorite team and what to expect.
Atlanta Capitals
2018-19 Record: 26-17-4, 56 pts. (3rd in the South Division)
2019 Playoffs: Lost in Division Finals
Head Coach: Jason Smith
2019-20 Division: South
As the Capitals gear up for another tight race in the NA3HL's South Division, they will be spurred on by last year's division finals appearance, where they fell to the eventual Fraser Cup Champion Texas Brahmas. Despite that loss, though, they can take a few lessons from what was a consistent season and an impressive upset of the Louisiana Drillers in the South Semi-Finals.
Replacing the contributions of standouts like defenseman Vito Carlo and forward Jason Ladzinski will be difficult, but Head Coach Jason Smith says that player advancement is always the primary goal.
"My expectations are to move guys on to college and develop players for the next level," he said, "I expect our guys to compete every night."
Atlanta didn't feature many flashy, high-scoring players last season, but earned their success on the back of free-flowing team chemistry and slew of players willing to go the extra mile for victory. Smith says to expect more of the same this year, noting that the team will be constructed of "hard-working, character guys."
Make no mistake, however; that character doesn't come readymade. Veteran Capitals will have to step up and lead the way for new arrivals as Atlanta hopes to take another step as a group.
"I expect my returners and the experienced junior players that I have coming in to help the first-year junior guys adjust to the junior game," said Smith.
And while the Capitals will look to shore up any on-ice deficiencies that held them short of their Fraser Cup dreams last season, Smith and Co. plan on staying the course with a heavy focus on pushing players ahead in their careers, wherever they may go.
"I don't plan on changing what I do. We do a good job of preparing guys to play at the next level, whether it's in college or the NAHL," said Smith.
Smith also pointed out the importance of taking responsibility in the Atlanta community, as the Capitals "will be going to local elementary schools, hospitals and helping out at our rink with the Atlanta Phoenix youth hockey Organization."
The South is shaping up to be another hotly contested title in 2019-20, and the Capitals have high hopes to come out on top.
Next up: Bozeman Icedogs