August 21, 2019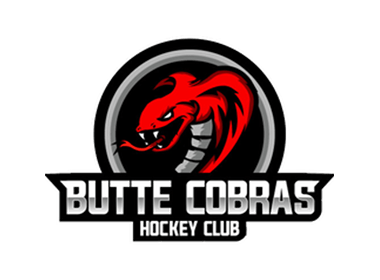 The 3View series will feature an in-depth look into all NA3HL teams in preparation for the 2019-20 season, with two teams being highlighted daily, leading all the way up until the start of the regular season. 3View goes in-depth into each NA3HL team and will include interviews with all the head coaches in the NA3HL, as they provide fans with their expectations and outlook for the 2019-20 season, including taking a look at their potential roster and their strengths as a team for the upcoming season. It will also take a look back on the 2018-19 season and how each team fared and what they accomplished. Best of all, 3View will provide the fans of the NA3HL with an inside look at their favorite team and what to expect.
Butte Cobras
2018-19 Record: 5-39-3, 13 pts (6th in the Frontier Division)
2019 Playoffs: Lost in Division Semi-Finals
Head Coach: Chris Shadow
2019-20 Division: Frontier
Last season proved to be one to forget for the Butte Cobras, as they picked up just five wins along the way. But despite the bumpy road, pieces are being put in place to turn things around as they look to climb the Frontier Division mountain.
"We have been very focused on not only on this year but the clubs future going forward," said Head Coach Chris Shadow, "We expect to be a playoff team. Although last season had unforeseen issues arise early, five wins doesn't cut it. We will be better from top to bottom."
It can be difficult as a player to get through a season with such adversity, and the same holds true for fans. But the Cobras' faithful stand by their team, and Shadow says his team is committed to returning the favor.
"Our community in Butte is phenomenal and we plan on giving as much back as possible. Our team works with the local association to have guys on the ice helping during practice, with the learn to skate programs and helping the community in every way possible. We not only want to build players on the ice but have young men that want to give back to those that support them," said Shadow.
Going into a new campaign, Shadow says there are a few reasons to be excited. Returning players will be the driving force that turns the tables in Butte.
"Having Ty Stovin, Robin Bagley and Daniel Liner all coming back is big for us. All three can be very productive and play in any situation for us up front. Alec Sorby and Braydon Smith can be anchors on the back and thats what we expect from them," said Shadow.
Additionally, Butte will zero in on improving last year's -232 goal differential, which ranked fourth from the bottom in the NA3HL. Netminder Karl Zodda put in some superhuman performances last season, sometimes stopping as many as 200 pucks in a single weekend, but Shadow knows that without his standout stopper, a re-energized blue line is crucial to a bounce-back campaign.
"We really tried to focus on the back end this year," he said, "With our talent coming back from last year up front and adding in some new key guys, we felt like building our back end up was key for us. Not only bringing back a couple guys but adding young hard working talent was our goal. Its hard to replace Karl (Zodda) in net but I'm really excited with our new net minders."
With wins and team success hopefully on the horizon, Shadow also looks forward to further developing a pipeline from Butte to the North American Hockey League, as well as collegiate opportunities. Regardless of wins or losses, player advancement will be a major part of the Cobras' mission this season.
"Getting our young men to achieve their goals on and off the ice is why we are here. Taking advantage of what our league offers with the NAHL will be a top priority. We are excited for the opportunity it creates. For our players looking to make the move to school, we are going to exhaust every avenue to find them not only the right program but right school so they can be set after hockey," said Shadow.
A chip on the shoulder can inspire any team, and with a returning core eager to improve on last season's record, the opening game cannot come soon enough for the Cobras.
Next up: Canton Cubs