August 21, 2019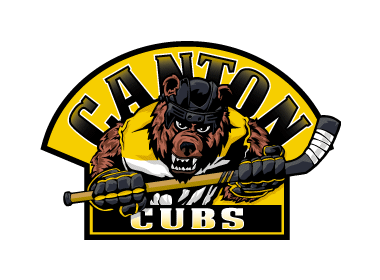 The 3View series will feature an in-depth look into all NA3HL teams in preparation for the 2019-20 season, with two teams being highlighted daily, leading all the way up until the start of the regular season. 3View goes in-depth into each NA3HL team and will include interviews with all the head coaches in the NA3HL, as they provide fans with their expectations and outlook for the 2019-20 season, including taking a look at their potential roster and their strengths as a team for the upcoming season. It will also take a look back on the 2018-19 season and how each team fared and what they accomplished. Best of all, 3View will provide the fans of the NA3HL with an inside look at their favorite team and what to expect.
Canton Cubs (formerly Cape Cod Islanders)
2018-19 Record: 8-37-2, 18 pts. (6th in the Coastal Division)
2019 Playoffs: Did Not Qualify
Head Coach: Johnny McInnis
2019-20 Division: Coastal
The Canton Cubs enter the new season with a reinvented identity and a new face leading the way as they aim to better their eight wins as the Cape Cod Islanders in 2018-19. Johnny McInnis is set to take the reins behind the bench as a first-year head coach with the Cubs, and Owner Scott Hogan is excited for an infusion of fresh energy.
With our new Head Coach and General Manager, Johnny McInnis, we are looking forward to next season and cannot wait to get underway," he said, "We are very excited to have Coach McInnis behind our bench and look forward to see him work with young players and help them to the next level."
And while a new voice calling the shots is cause for further anticipation of the new season, veteran players will have to adapt to the new boss as they look to shoulder a heavy load for their team.
"We have a great core of returning players that we will lean on especially to start the season and dictate the tempo for us. Leevi Kervinen is a guy we are excited to have back this season and expect him to carry some of the offensive load for us, as well as being a leader for younger guys by setting a good example. Another returner we are looking forward to having back is Brendan Thomas Heayden. We are going to look to him offensively as well as a complete 200 ft game where he is a force in the defensive zone as well," said Hogan.
In net, Hogan highlighted Steven Barry as a possible key contributor between the pipes after a playing last season as an Islander. Meanwhile, on the blue line, Hogan is excited about the potential of rookie defenseman Cody Porcello to anchor the Cubs' defense.
And while it may be somewhat cliché, coming together as a "family" is a common trait among most successful teams — and Hogan says the Cubs will be no different. Players will be expected to support one another, while simultaneously challenging each other to constantly be at their best.
"We are focusing on creating a competitive culture within our organization and with our club. Tight knit teams always are the most successful so we are going to take a family-like approach where we can bring out the best in one another by competing with a positive attitude, and holding each other accountable," said Hogan.
From a coaching and player management standpoint, this season will see a heavier emphasis on avoiding complacency and developing players on and off the ice.
"We are going to focus on challenging our guys every day. In my experiences as a player looking back, the challenges never ended. Moving up the ladder never got easier. There are great parallels between hockey and life, we look forward to challenging our guys to maximize their potential everyday in order to make the jump to the NAHL or NCAA.
"Coach McInnis has high expectations for our players. As a result, we expect our program will develop young men and prepare them to play hockey at the next level. Both on and off the ice we expect our players, upon completion of the season or sooner, to be prepared for the next chapter of their careers, whether that is NCAA, NAHL, or just into the next phase of life. We expect our players to compete day in and day out and work with each other to create success on and off the ice. This means we will also look for our young men to give back to the community by volunteering at local schools or other charitable organizations," said Hogan.
One thing that won't change with new leadership — players helping those around them. Hogan and McInnis want to have Cubs in the community helping local youth teams and giving back to the Canton area.
"Our players will definitely be busy in the community. We will also have players volunteering on the ice with local youth programs and setting a good example for youth players. We are hoping to potentially run some Cubs Skill programs for youth players run by both our players and staff," Hogan said.
Next up: Coulee Region Chill