3View: Coulee Region Chill
August 22, 2019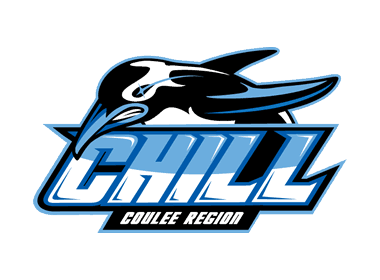 The 3View series will feature an in-depth look into all NA3HL teams in preparation for the 2019-20 season, with two teams being highlighted daily, leading all the way up until the start of the regular season. 3View goes in-depth into each NA3HL team and will include interviews with all the head coaches in the NA3HL, as they provide fans with their expectations and outlook for the 2019-20 season, including taking a look at their potential roster and their strengths as a team for the upcoming season. It will also take a look back on the 2018-19 season and how each team fared and what they accomplished. Best of all, 3View will provide the fans of the NA3HL with an inside look at their favorite team and what to expect.
Coulee Region Chill
2018-19 Record: 36-9-2, 74 pts (1st in the Central Division)
2019 Playoffs: Lost in Division Finals
Head Coach: Don Babineau
2019-20 Division: Central
They tore through the second half of the 2018-19 campaign to finish atop the Central Division and rolled into the division finals after a tough series against Peoria, but the Chill just came up short against the second-seeded Blues. With so much success only to fall short, Coulee Region built plenty of momentum and anticipation last season that they will undoubtedly look to carry into their 10th Anniversary season in 2019-20.
Like with any team, there will be some personnel changes, but Head Coach Don Babineau wants the team's tight-knit, reslient identity to remain from the second half of last season.
"My personal expectations will be to continue where last year's team left off. Many call ups along with player advancement during and after the season is over. To be just as good off the ice as on the ice as hockey players and good people. It's more than hockey here. It's a life experience," said Babineau.
That focus on building "life experience" is an essential building block for the roster makeup, as surmounting challenges as a team helps deliver results on and off the ice. Coming together as a group, following the example of leadership, sticking to your identity — these types of things can make or break a team, and Babineau wants to make sure his team's success starts from the top with his leaders.
"Good veteran leadership is key to set good examples at all times, " he said, "To work together as a unit and constantly building team character. We will focus on many aspects of the game from x's and o's to being an aggressive team with much creativity. We will be a big fast team with lots of character.
Perhaps the most interesting element of the Chill roster for the upcoming season is the return of three goalies to the team, solidifying a veteran presence between the pipes for virtually any game. Combine their — and others' — veteran prowess and a set of young, fresh energy, and the Chill suddenly look more likely to keep their perch atop the tough Central Division.
"We have a good core of players returning. All 3 of our goalies are back and some high powered forwards both veteran along with a solid recruiting class. We should have a very good foundation to start the season," said Babineau.
Another marker of success at the junior hockey level is advancement — something Babineau heavily prioritizes. With an in-depth, one-on-one approach to player management, the Chill coaching staff will be very well-equipped to provide a platform for their players to shine, and hopefully hit their goals at higher levels of hockey.
"Every player will have an individual plan with the staff to reach his goals. Achievable goals. As a staff our goal is to be as hands-on making sure we have good communication with colleges and higher junior coaches to make sure our players are being recognized. Coach-to-player relationships are key when looking for the next step in the players future," he said.
As for off-ice focuses like rallying community support and giving back, Chill players will be expected to contribute their time and effort to a couple of different initiatives this season.
"We have very strong community support. We will be heavily involved with community service as each player will be required 20 hours. Always helping with our youth teams along with some charitable functions," said Babineau.
One of the highest-flying teams of 2018-19 has re-tooled on the fly, and melding those personalities with a strong veteran core will be key to meeting and surpassing the high bar Coulee Region set for itself last year.
Next up: Danbury Colonials