August 22, 2019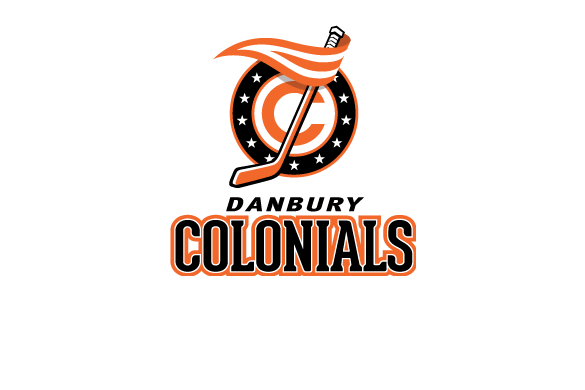 The 3View series will feature an in-depth look into all NA3HL teams in preparation for the 2019-20 season, with two teams being highlighted daily, leading all the way up until the start of the regular season. 3View goes in-depth into each NA3HL team and will include interviews with all the head coaches in the NA3HL, as they provide fans with their expectations and outlook for the 2019-20 season, including taking a look at their potential roster and their strengths as a team for the upcoming season. It will also take a look back on the 2018-19 season and how each team fared and what they accomplished. Best of all, 3View will provide the fans of the NA3HL with an inside look at their favorite team and what to expect.
Danbury Colonials (formerly Niagara Falls Powerhawks)
2018-19 Record: 2-43-2, 6 pts. (4th in the Northeast Division)
2019 Playoffs: Lost in Division Semi-Finals
Head Coach: Kevin Cunningham
2019-20 Division: Northeast
First season in Danbury, first season under new Head Coach Kevin Cunningham, first season with a newly recruited class of players — it will be a year of a lot of firsts for the newly dubbed Danbury Colonials after the former Niagara Falls Powerhawks were shifted east into Connecticut for the upcoming season.
But the novelty of the program and feeling-out process for a new coaching staff does not mean a shift in team goals, but rather a widening of what success will mean to this team, this season.
"Our expectations for our first year in the NA3HL are pretty simple. We want each player to have a fantastic experience, we want to see them all develop as much as possible and we want to see them advance to the next step in their journey toward college hockey. Creating and fostering an environment where these objectives are a part of our process every day is what the Danbury Colonials organization is all about. We are also confident that if our process is sound and well executed the results on the ice will speak for themselves," said Cunningham.
And what exactly does that process entail on the ice?
"We want to play a skilled and fast game, so we have focused on building a team that will play with poise and confidence which will enable them to have success. We want our players to enjoy our style of play, we want fans to see a hard-working, determined team that represents our community well and we want college coaches and junior scouts to see players who love the game, play with passion and understand the sacrifices needed to reach one's goals, whether they be team or individual ones," he added.
Like many NA3HL teams, the Colonials enter the 2019-20 season with an intriguing mix of veterans and youth. Cunningham will be counting on a group of key players to not only set an example on the ice, but help develop the Danbury identity and ensure the coach's message is being carried out throughout the lineup. Those who have played for him before will be essential to that mission.
"We have a handful of players who bring some junior experience to our lineup, including a few who have played for me in the past," said Cunningham, "They include goaltender Shane O'Brien (1999 from Lynnfield, MA), defensemen Connor Lefkof (2000 from Frisco, TX) and Maverik Skeans (2000 from Botwood, NL) and forwards Brandon Cope (2000 from Concord, NC) and Kolby Donovan (2000 from Loveland, CO). We will look to them to be key players for us on the ice, but more importantly we will rely on them to set a tone for our energy every day and the critical development of our culture. We will have depth in our on-ice talent, but we will also have depth of character throughout our lineup."
Part of building your brand in a new area means promoting accessibility and showing genuine care for your surroundings — an opportunity Cunningham is excited about for his team. The vibrant Danbury area is known for a love of hockey, and the Colonials want to give that love right back.
"Danbury is a wonderful community with a prideful population who we believe will support our team and players. We plan to be equally engaged with our community in a variety of ways both in and out of our arena. Our players will be accessible and approachable to the youth players in our building so that the younger players have role models that they can interact with on a daily basis; ones that they share a building and community with. Once we begin camp we will have discussions about what issues or initiatives our players want to support so that they have a personal connection with those activities. By giving the players the chance to choose what causes they want to support, we are encouraging them to identify needs and then come up with ways to assist in those areas. The Colonials intend to thrive in Danbury for many years to come and it is our sincere hope that the team and our players become a significant part of the fabric of the community," explained Cunningham.
But at the end of the day, every NA3HL coach takes pride in seeing players reach their goals and take steps towards their career goals while skating at this level, and there will be plenty of focus on development and advancement during the Colonials' first campaign.
"Stressing development, both on and off the ice, everyday will be the key to our players creating opportunities for themselves to advance, whether to college hockey or the NAHL. We intend to make the resources available to all of player that will enable them to maximize their development and our staff is dedicated to challenging and supporting our players as they strive to get a bit better every day. We hope to help our players continue to see that success is the result of good habits. Our staff will also be extremely proactive when it comes to promoting players. We plan to be in consistent touch with college hockey coaches and NAHL coaches about our players, so when we have someone who is playing well and might fit a need for a particular team that coach will know about the player and hopefully give him a chance. Then it is up to the player to seize upon that opportunity," said Cunningham.
A clean slate for a coach and players alike can be a recipe for success, and Danbury looks sure to a be a team to watch as the season gets underway next month.
Next up: Elmira Jr. Soaring Eagles