August 25, 2019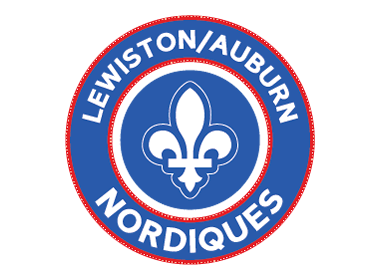 The 3View series will feature an in-depth look into all NA3HL teams in preparation for the 2019-20 season, with two teams being highlighted daily, leading all the way up until the start of the regular season. 3View goes in-depth into each NA3HL team and will include interviews with all the head coaches in the NA3HL, as they provide fans with their expectations and outlook for the 2019-20 season, including taking a look at their potential roster and their strengths as a team for the upcoming season. It will also take a look back on the 2018-19 season and how each team fared and what they accomplished. Best of all, 3View will provide the fans of the NA3HL with an inside look at their favorite team and what to expect.
L/A Nordiques
2018-19 Record: 43-4-0, 86 pts. (1st in the Coastal Division)
2019 Playoffs: Lost in Fraser Cup Championship Game
Head Coach: Chris Pomerleau
2019-20 Division: Coastal
In three years since the Coastal Division was established in the NA3HL, no team from that group had won a game at the Fraser Cup Championship. That is, until the Nordiques came through and nearly swept the entire field.
L/A had put up good seasons before, but nothing close to last year's herculean effort. After just four losses in the regular season, the Nords cruised through the Fraser Cup playoffs and slipped past St. Louis in an unforgettable overtime battle in their semi-final, ready to take on the rough and tumble Brahmas. And while Texas topped the Nordiques in the final, L/A set themselves up for quite the encore.
"The Nordiques expect to compete for a division title bringing back a group of core players from last year as well as bringing in some promising new talent. Since we made it to the Fraser Cup Final last year we are looking forward to trying to make it there again," said Assistant Coach Eric Michaud.
Meshing a successful core with new talent can be tricky at this level, but Michaud and new Head Coach Chris Pomerleau are confident they can keep a good balance on the roster.
"We wanted to focus on size and speed to build this years team. Similar to years past we want to breed a team that is full of toughness, speed and skill and I think we have accomplished that so far with a good balance of everything," said Michaud.
This season also adds a new wrinkle to hockey in Lewiston, with the addition of the Maine Nordiques to the NAHL. NA3HL Nordiques players now have even more opportunity to showcase their skills as they look to hopefully make the jump to the Tier II club.
"We have some returners that had a very strong showing in the Maine Nordiques NAHL tryouts and process. They will be looking to contribute as they did last year. Forwards Connor Kennedy and Sam Frechette, defenseman Hans Watson, and goalie Jason St. Pierre will be key returners for our squad. Key newcomers will be forward Bryce Leger and young defenseman Daisuke Egusa.
"We will continue our development model of multiple practices a day to best foster development for our players to have the opportunity to move on to higher levels of hockey. Whether it is Tier 2 hockey or college hockey we have had success moving players on in our two year existence and we look forward to working with every one of our players," said Michaud.
The Nordiques also foster a focus on community engagement, something that clearly paid dividends as Nordiques fans packed Seven Bridges Ice Arena in Chicago for the Fraser Cup Finals last year.
"Our team has been in the community since our very first season. We consistently volunteer in our community whether it is for reading programs or to teach them more about hockey and the game we all love," said Michaud.
They blazed a trail as the first Coastal team to notch a win at the Fraser Cup Championship last season, now it's up to this year's Nordiques to write the next chapter.
Next up: Long Beach Sharks