August 29, 2019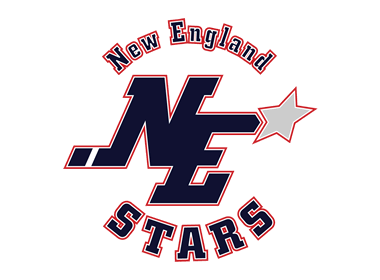 The 3View series will feature an in-depth look into all NA3HL teams in preparation for the 2019-20 season, with two teams being highlighted daily, leading all the way up until the start of the regular season. 3View goes in-depth into each NA3HL team and will include interviews with all the head coaches in the NA3HL, as they provide fans with their expectations and outlook for the 2019-20 season, including taking a look at their potential roster and their strengths as a team for the upcoming season. It will also take a look back on the 2018-19 season and how each team fared and what they accomplished. Best of all, 3View will provide the fans of the NA3HL with an inside look at their favorite team and what to expect.
New England Stars
2018-19 Record: 31-12-4, 66 pts. (3rd in the Coastal Division)
2019 Playoffs: Lost in Division Semi-Finals
Head Coach: Darryl Green
2019-20 Division: Coastal
After topping the Coastal and reaching the Fraser Cup Championship in 2017-18, the Stars took a small step back last year, finishing third in their division and falling in the opening round of postseason play. But they maintained their impressive, consistent mark of qualifying for the playoffs in each of their three NA3HL campaigns, and Head Coach Darryl Green wants to make sure complacency never seeps into his team's mindset.
"We expect our players to be committed to getting better each day and to continually improve. Every game within our division will be a challenge and we all need to be at our best in order to compete in each of these games," he said.
The Stars' strength on the ice this season comes from their veteran roster. With a heavy load of returning players ready to take their next steps as NA3HL players, look for New England to play a composed game to start the campaign.
"We have a base of 10 returners that will all be leaned upon heavily. Our new guys are all team guys and once they figure our style of play they too will be leaned upon," said Green.
Of those "new guys," each will have adopted a "team first" mentality, according to Green' designs on building out his squad.
"We want team players that understand that team success will equate to individual success," he said.
Individual success comes in many forms, but at this level, it usually culminates in advancement. The Stars committed four players to college last season, and Green hopes more players will bring the work ethic necessary to step forward in their hockey careers.
"The players that move on to higher levels are always the ones that are committed to getting better each day, trying new things, and ridding themselves of bad habits. We communicate with our players and come up with realistic plans as to where they would like to move on to," he said.
The Stars' off-ice efforts this year also include community involvement, specifically regarding assisting youth players in the Stars' family — another activity that can promote the kind of "team-first" mentality Green seeks out in his players.
Our players are heavily involved with our youth program. Every Thursday night our players help instruct our youth weekly skills. The junior and youth players both love it. Some of our players help coach our youth teams. We try our best to create a family environment from our learn to play up to our junior team.
The Stars boast one of the league's most consistent on-ice products, and with a heavy volume of veterans leading the pack, expect more of the same from one of the Coastal powerhouses.
Next up: New Ulm Steel