August 30, 2019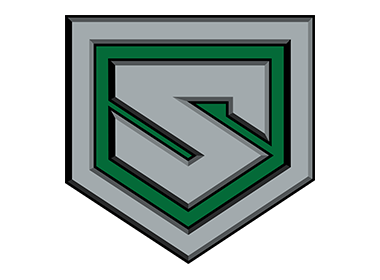 The 3View series will feature an in-depth look into all NA3HL teams in preparation for the 2019-20 season, with two teams being highlighted daily, leading all the way up until the start of the regular season. 3View goes in-depth into each NA3HL team and will include interviews with all the head coaches in the NA3HL, as they provide fans with their expectations and outlook for the 2019-20 season, including taking a look at their potential roster and their strengths as a team for the upcoming season. It will also take a look back on the 2018-19 season and how each team fared and what they accomplished. Best of all, 3View will provide the fans of the NA3HL with an inside look at their favorite team and what to expect.
New Ulm Steel
2018-19 Record: 25-18-4 (5th in Frontier Division)
2019 Playoffs: Did not qualify
Head Coach: Zach Stepan
2019-20 Division: West Division
The New Ulm Steel missed the playoffs for the first time since their inaugural 2016-17 season, in what was a hotly contested West division last season. The Steel have been a top threat in the West since joining the league, and this upcoming season they will seek to improve on past success and inch closer to a coveted Fraser Cup title.
"The expectation for this organization is to make playoffs and be a contender for a championship. An expectation that fell short last season, and we are not planning to have happen again," said Head Coach Zach Stepan.
Stepan looks at much more than just talent when deciding which players to choose for his team. To increase the chances at a Fraser Cup appearance, Stepan has brought on some new players with certain personalities that he believes will mold together and create a difficult Steel team to play.
"You cannot just build a team strictly on skill, you have to make sure you have kids with good character on your team as well. I look for both and consider them both to be key elements," Stepan said.
Along with gaining some new talent that Stepan has specifically selected according to their character and skill, Stepan will also rely on his team's veterans to step up and impress the Steel culture upon the rookies this upcoming season.
"As a coach you always have to be able to lean on your returners and your older guys to lead the way for the young guys," Stepan said.
Stepan has confidence in his veteran players to lead his team's march into another Fraser Cup Playoff appearance. However, he also develops his players in a way that ensures they will be ready to play at a higher level of hockey once they earn the opportunity. Through Stepan's networking and successful career as a player, he is also able to provide his veteran players with the contacts that are helpful in moving up to higher levels of hockey.
"(I) Utilize my contacts. I had a prestigious playing career and can use my contacts from that to help kids move on, along with teaching them how I was taught to play at those high levels I was fortunate enough to play at," Stepan said.
Stepan also believes in getting his team, specifically veterans, involved in philanthropy to give back to the local community that gives the Steel all of the support that they receive.
"Community involvement is critical in juniors, especially for the older kids who are not in school. My guys will have to each go out at least once a week, if not twice for community service," Stepan said.
Their notable absence from last year's postseason play will only spur the Steel on in the new year. Through a detailed inspection of each of his prospects, and the trust Stepan carries in his veteran players, the Steel will be a team to look out for in the West Division this upcoming season.
Next up: North Iowa Bulls