September 1, 2019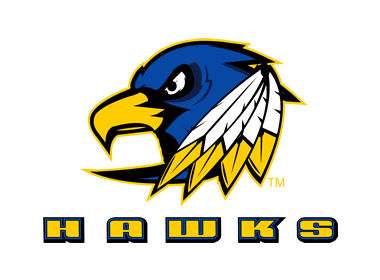 The 3View series will feature an in-depth look into all NA3HL teams in preparation for the 2019-20 season, with two teams being highlighted daily, leading all the way up until the start of the regular season. 3View goes in-depth into each NA3HL team and will include interviews with all the head coaches in the NA3HL, as they provide fans with their expectations and outlook for the 2019-20 season, including taking a look at their potential roster and their strengths as a team for the upcoming season. It will also take a look back on the 2018-19 season and how each team fared and what they accomplished. Best of all, 3View will provide the fans of the NA3HL with an inside look at their favorite team and what to expect.
Sheridan Hawks (formerly Wisconsin Whalers)
2018-19 Record: 23-24-0, 46 pts (5th in the Central Division)
2019 Playoffs: Did Not Qualify
Head Coach: Andrew Scheib
2019-20 Division: Frontier
There's a new team in Wyoming. After packing up and heading west, the fresh-faced Sheridan Hawks take the ice for the first time in just a few short weeks, ready to write a whole new history for their program. But the Frontier division can be unforgiving — something Head Coach Andrew Scheib is very aware of as he puts the finishing touches on his roster.
Being the Sheridan Hawks' inaugural season, we are looking to compete at a very high level within the Frontier Division. Obviously, the goal is to make playoffs, win the division, make it to nationals and win the national championship. On a smaller scale, my goal is to get better every day. I'm hoping to take a group of young men and turn them into responsible, productive adults and prepare them for the future whether it be in school, hockey, or their future careers," he said.
Highlighted by their need to establish an identity in a new community, the Scheib and the Hawks are getting word out around town by getting themselves out around town, planning theme nights at Hawks' games, chipping in at local schools and helping future Hawks learn to play at a young age.
"We currently have a lot of community service opportunities planned for the kids. The community support has already been absolutely phenomenal from the people in Sheridan and we believe that once the boys get here it will only get better. Some of the opportunities include but not limited too are; "skate with the Hawks" nights, working with the youth hockey program, serving food at some local restaurants, assisting with wreath sales for SAHA (Sheridan Amateur Hockey Association), and going to local elementary schools and taking part in some of their daily activities, as well as visits to the Senior Center, among other things," said Scheib.
On the ice, the squad is coming together, as a nice combination of veterans both from the days in Wisconsin and elsewhere as well as new, raw talent look to push the Hawks back into the playoff picture. The common thread in both sets of players? Skating ability and quick feet.
"Speed. Speed kills," said Scheib. "I'm looking for a mix of small players that have speed that can put the puck in the net as well as some bigger guys that are willing to grind it out in the corners. I'm looking for guys that have the desire to move on to the next level and are willing to do whatever it takes to do so. Defensively we have been focusing on a more skilled defenseman, guys who can get the puck and get it up ice quick. looking for quick transitions from the D-zone to offensive zone. Guys that have urgency and do things at a very high tempo and pace."
As for the aforementioned veterans, some — like 2018-19 Whalers leading goal-scorer Justin Schwartzmiller — are moving west with the team, while others join the club from other NA3HL teams. Getting the experienced players and leaders on the same page will be crucial to Sheridan's early hopes.
"Some of the key players I'm really leaning on are my returning guys; Jack Royer, Alex Kesler, Justin Schwartzmiller, Trevor Timm. Those are guys who had a big impact on our season last year in Wisconsin. This will be Timm's third year with me so I'm looking for him to bring in that leadership role. Schwartzmiller was our leading goal scorer last year and I'm expecting him to be even better as a veteran player. Jack Royer came to us half way through the year last year and was a game changer for us not only on the ice but off. I'm also going to lean heavily on the local kids we acquired, in particular NA3HL veterans Trapper Morey, and Sandis Cook. Both kids have played in this league and bring a solid veteran presence to our club. Also the Billings brothers, Blake and McCaffrey, two up and coming players new to the league," said Scheib.
Scheib emphasizes the importance of speed once more when discussing training plans and designs on how to get back into playoff contention after missing out for the first time in their six-year NA3HL history last season.
"I think the biggest thing we has a whole are going to try and focus on is speed and skill development, skating, hands, hockey IQ, as well as maturity. In the weight room we're going to be focusing on explosiveness. Getting these young men faster from point A to point B, making them quicker in small areas. I think another big thing these kids will focus on is to raise the compete level. We are looking to be a hardworking team in all 3 zones of the ice. We may not be the most talented team but we certainly are going to be the hardest working team. We advanced a lot of players over the last few years when the team was in its old location and with the team in its new location under new management, I expect to move even more up to college and higher tiers of junior hockey," said Scheib.
Moving into a new division presents a unique set of opportunities and challenges. You may have the benefit of surprise with some teams who have not seen much of you before, but you must also quickly adjust to the divisional style of play. Look for the Hawks to blend well with the physical, structured game of the Frontier Division.
Next up: Skylands Kings