September 3, 2019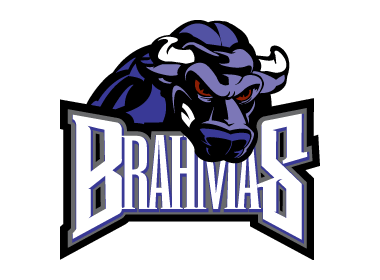 The 3View series will feature an in-depth look into all NA3HL teams in preparation for the 2019-20 season, with two teams being highlighted daily, leading all the way up until the start of the regular season. 3View goes in-depth into each NA3HL team and will include interviews with all the head coaches in the NA3HL, as they provide fans with their expectations and outlook for the 2019-20 season, including taking a look at their potential roster and their strengths as a team for the upcoming season. It will also take a look back on the 2018-19 season and how each team fared and what they accomplished. Best of all, 3View will provide the fans of the NA3HL with an inside look at their favorite team and what to expect.
Texas Brahmas
2018-19 Record: 38-4-5, 81 pts (1st in the South Division)
2019 Playoffs: Won Fraser Cup
Head Coach: Ryan Anderson
2019-20 Division: South
After capping off three trips to the Fraser Cup Championship in four seasons by finally taking home the trophy last spring, it's easy for the Brahmas and their fans to be excited for the upcoming year. Their consistent, relentless, physical style of play earned them the South Division title and Fraser Cup victory last season, and despite a new face behind the bench, you can still expect the same hard-working Brahmas.
"I am very excited about the upcoming season, my first as a head coach in the NA3HL," said Brahmas Head Coach Ryan Anderson. "Our organization is looking to continue to build on the foundation and success that last years Fraser Cup Championship team brought to the Nytex Sports Center. We focus on developing our players so that when the opportunity presents itself at the next level that they are ready to step in a perform. As the defending Fraser Cup champion we know that we will be getting the opponents best game every night. I expect the South Division to be very competitive and we look forward to the challenge of returning to the Fraser Cup tournament."
Anderson will have his hands full trying to live up to last year's standard, but with a strong group of veteran players and a track record of success in advancement, he and the Brahmas are in an excellent position to succeed heading into the new year.
"We feel very good about our core group of returners from last seasons team. I believe that players like Jack Cooper, Tyler Blanchard, Findlay Wood, Mike Thomas Jr., Andrue Trelstad, Ian Erdman, Benjamin Lindberg, Matej Palfy, Shane Ditulio, Andrew MacCallum, Cory Scull and John Ogeka will provide a steady and highly productive veteran presence. We were also very impressed with our tenders and draft picks during the Lone Star Brahmas main camp. Players like Leevi Selanne, Blake Rothstien, Seth Manning, Gehrig Lindberg, Danny Barry, and Martin McManus will be able to step in and find success early in their first season of junior hockey. We also have two players from last years team attending training camps in the NAHL. We wish Bryce Runyan and Cal Couell the best of luck at their respective camps," said Anderson.
With that group of returners comes a stronger representation of the Brahmas' brand, both at the NA3HL and NAHL level.
"A hallmark for the (Lone Star) Brahmas at the NAHL level is the teams goaltending and ability to defend and take care of the small details that allow you to be successful. We are going to make those traits core values for the 3HL Brahmas. We are going to be able to rely on our systems and our attention to detail to take care of our own end. We also feel as though we have some very strong offensive players as well that will be able to play with pace and creativity. Our team will play a complete 200 foot game," said Anderson.
Of course, having the NA3HL team mirror the NAHL Brahmas only makes the ladder of development that much easier to climb as players continue to grow and develop into the Tier II game. The partnership between the two clubs lends plenty of exposure to players looking make the jump to the next level, and Anderson says league-wide events will also play a key role in player advancement.
"Our league does a fantastic job with our events. The Showcase in Blaine and the Top Prospects Tournament in Attleboro are well attended by scouts at all levels. We also plan to work closely with the NAHL. We want to get our players as many opportunities as possible to showcase themselves a week at a time with NAHL clubs. I look forward to developing relationship with college coaches and building trust by supplying them players that are detailed and ready to perform at the next level," he said.
While the Brahmas' organization is hardly new to the North Richland Hills area, many players find themselves in a very new place come September, and giving back to the area that supports their team is a nice way to get acclimated while doing a bit of good for those around them.
"Community involvement is a great way for our players to build relationships inside of a new community for them. We will be doing various events at local schools and community based events. Our players will also be involved at all level of youth hockey inside of the Nytex Sports Center. We are very lucky to be able to provide a cradle to grave experience for your youth players from learn-to-play to house to travel to junior hockey. Our players will help teach and inspire the next generation of Brahmas through there work on the off the ice and on the ice," said Anderson.
Repeating as champions is one of the hardest things in sports, but a strong set of returning champions and dedicated voice behind the bench will look to lead the Brahmas back to the promised land for a second straight season.
Next up: Texas RoadRunners