September 3, 2019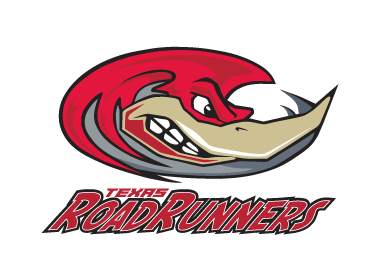 The 3View series will feature an in-depth look into all NA3HL teams in preparation for the 2019-20 season, with two teams being highlighted daily, leading all the way up until the start of the regular season. 3View goes in-depth into each NA3HL team and will include interviews with all the head coaches in the NA3HL, as they provide fans with their expectations and outlook for the 2019-20 season, including taking a look at their potential roster and their strengths as a team for the upcoming season. It will also take a look back on the 2018-19 season and how each team fared and what they accomplished. Best of all, 3View will provide the fans of the NA3HL with an inside look at their favorite team and what to expect.
Texas Roadrunners (formerly College Station Spirit)
2018-19 Record: 2-44-1, 5 pts. (5th in the South Division)
2019 Playoffs: Did Not Qualify
Head Coach: Mike Beavis
2019-20 Division: South
Across three seasons as the Sugar Land Imperials and another three as the College Station Spirit, the Roadrunners organization notched just two playoff appearances. During the last three seasons, they have logged 10 wins in 141 games. But every season promises a clean slate, and new Head Coach Mike Beavis is determined to set the bar much higher, in no uncertain terms.
"With the rebranding to the Texas Roadrunners, we are looking to eliminate the stigma of the former program in all aspects. This program will only move forward and become an intricate part of the NA3HL to NAHL development ladder," he said.
Beavis says the first key to building a successful squad is finding players that are willing to do the work and are truly committed to the mission at hand — re-energizing the organization and enacting real change from the ground up.
That's not to say there weren't any players willing to put in the effort before; on the contrary, players like captain Brenden Fehlig is returning with designs on leaving a positive impact on the Roadrunners organization.
"Brenden Fehlig, 1999 forward and returning captain, who is looking to make a statement that we will become a successful organization (and) Myles Westbrook, 2000 defenseman, will be the backbone of our defense. He will begin the season with Odessa (NAHL), and will be reporting to their training camp in late August," said Beavis.
Westbrook's place with Odessa is well-earned, and he won't be the last to make the jump to Tier II hockey, as Beavis has established strong relationships with higher-level clubs, including the Jackalopes and Corpus Christi IceRays, of whom the Roadrunners are an official affiliate.
"I have been working hand in hand with Todd Watson (Odessa Head Coach) on our plan to develop upwards movement of players, based on development and opportunity. Todd and I speak almost daily. We both consider each other important parts of our staff. I think people will be amazed at what we will accomplish between our two organizations," said Beavis.
Beavis also spoke to the NA3HL upon the announcement of the Roadrunners/IceRays affiliation on August 22.
"All it takes is a plan and communication. It's a two way street with relationships. Al (Rooney, Head Coach of Corpus Christi) and I spoke for quite awhile yesterday and agreed that this was what both of us felt was a good fit. I sat in meetings as a Competition and Rules Committee representative of the NA3HL in 2018 where we met with the Executive Committee of the NAHL and talked about these very relationships. Like I said, it's a two way street and Al and I get that as well," he said.
Beavis also underlines the importance of not only impacting the organization, but those around it as well.
"This season, our plans for the community will be to give as much as we possibly can within sports, schools, and the whole community itself. There are a lot of people that are very excited about what we are creating, the people here are behind us for sure," he said.
There have been rough patches abound in recent College Station history, but with Beavis at the helm, look for the Roadrunners to begin shifting the narrative on the ice this season.
Next up: Wausau RiverWolves