Sunday Wrap-Up: Kings, Caps, Nords complete three-win weekends
November 3, 2019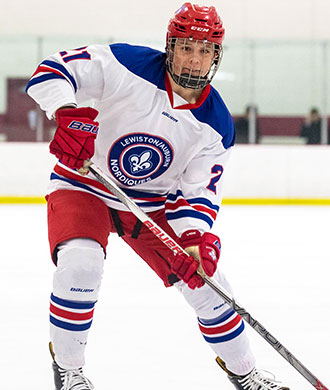 Long Beach 3 @ Skylands 7 - Teddy Valenti posted a pair for the Sharks, but doubles from Thomas Hoffman and Trevor Christopher eclipsed his markers and helped the Kings to a 7-3 win. Alex Allison backstopped the effort with 33 saves, while Trevor Souza, Joseph Arnold and James Clarke capped off the Kings' scoring. Steven Ferraro netted the other Sharks' goal in front of 46 saves by Daniel Sprague.
Louisiana 3 @ Atlanta 4 - Cole Thomas Johnson netted twice to help the Capitals build up a 4-1 advantage, from which they held off a late Drillers comeback bid to ultimately edge their division rival 4-3. Noah Ping showed out in net with 48 saves, while Christopher Walker and Joey Allegrini also hit the scoresheet for Atlanta. Brandon Morgan led Louisiana with a pair and Ivan Matveev logged the other Drillers goal, as Grady Reis finished with 26 saves in the loss.
L/A 5 @ Maine 0 - The Nordiques hit the road for a Sunday tilt against the Wild on Sunday, where 21 Nick Beck saves and a pair of Joe Clark goals saw them comfortably take a 5-0 win. Hans Watson, Connor Kennedy and Nick Pomerleau also scored for L/A, as they forced Keenan Gamache into a whopping 51 saves for Maine.