Gillette Wild release new logo
August 5, 2020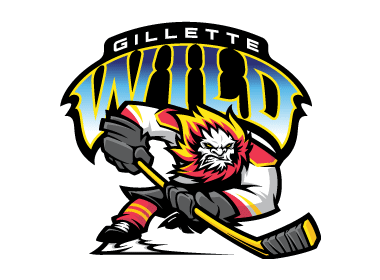 The Gillette Wild of the NA3HL are pleased to announce and unveil their new logo for the upcoming season to celebrating the organization's 10th anniversary in Gillette.
Dwayne Dillinger, managing partner and owner for the Wild, said new jerseys also will be released on Wednesday.
"We are excited to unveil our new brand for the Gillette Wild Junior Hockey team for the very first time. This new look will help us stand out as a semi-pro team. Our fans should be on the lookout the rest of the week as we continue to release parts of the brand including color variations, our new jerseys, and merchandise that will be available soon," Dillinger said.
The branding includes a new mascot, colors, jerseys and merchandise.
The Wild compete in the NA3HL's Frontier Division. In nine seasons of existence, Gillette has earned the AWHL Organization of the Year award and has reached the playoffs in all but one season. During the 2019-20 season, the Wild finished 5th in the Frontier Division with a 20-27-0 record.