September 18, 2020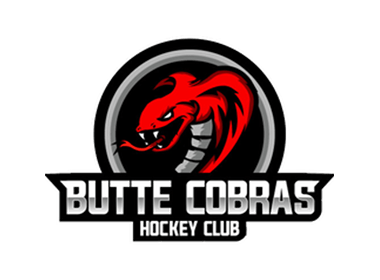 The 3View series will feature an in-depth look into all NA3HL teams in preparation for the 2020-21 season, with two teams being highlighted daily, leading all the way up until the start of the regular season. 3View goes in-depth into each NA3HL team and will include interviews with all the head coaches in the NA3HL, as they provide fans with their expectations and outlook for the 2020-21 season, including taking a look at their potential roster and their strengths as a team for the upcoming season. It will also take a look back on the 2019-20 season and how each team fared and what they accomplished. Best of all, 3View will provide the fans of the NA3HL with an inside look at their favorite team and what to expect.
Butte Cobras
2019-20 Record: 6-40-1, 13 pts (8th in the Frontier Division)
2020 Playoffs: Did Not Qualify
Head Coach: Chris Shadow
2020-21 Division: Frontier
The Butte Cobras have had their fair share of bumps in the road during their two NA3HL seasons, but spent 2019-20 making progress towards being more competitive.
A -232 goal differential in 2018-19 became a -189 in 2019-20 — a small statistical representation of a shift towards more defensive responsibility in Butte's play. The Cobras remained competitive in games throughout the year, including some tough losses, showing a resiliency unseen in past teams.
Watch: Butte Cobras season preview
Players like Ty Stovin and Kyler Garsjo led the way with 87 and 76 points, good for 5th and 13th in league scoring, respectively. A pair of 2000-birthyears, both players could find their way back to Butte this year and would be relied on heavily to contribute to a team looking to turn the corner.
In fact, offense was something of a strong suit for Butte, as their 149 goals last year ranked ahead of 10 NA3HL teams — including four playoff-bound squads.
The Frontier Division is always competitive, but simultaneously unpredictable, giving the Cobras all the chance they need to catch up to the rest of the pack this season.
Next up: Danbury Jr. Hat Tricks