Cobras pick up first win in dramatic fashion
November 26, 2020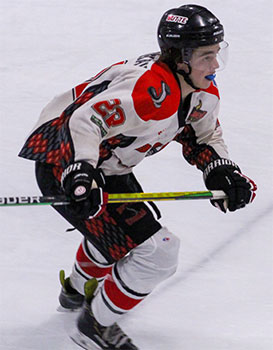 Bozeman 5 @ Butte 6 (OT) – The Butte Cobras staged an amazing comeback to win their first game of the NA3HL 2020-21 season in a 6-5 overtime thriller over the Icedogs. Nick Bradshaw had two goals, including the OT-winner and an assist, and Cory Kane also had a pair of goals and an assist in the win.
Bozeman jumped out to a 4-1 lead late in the 2nd period which included two goals from Eric Thompson and others from Tae Evans and Kadyn Fennell. Hunter Howe scored an early goal in the 2nd period for the Cobras.
Down 4-1, things started to turn the Cobras way late in the 2nd period as Bradshaw scored his first goal to make it 4-2.
Early in the 3rd period, Kane scored his first goal of the game to make it 4-3. Kamden Sengheiser scored for the Icedogs to pause the comeback and make it 5-3. However, two more Butte goals in the final six minutes of regulation from Kane and Nikita Pinimyasov tied the game at 5-5 and sent things to overtime.
In the overtime, the Icedogs missed converting on a 2-on-0, as the Cobras transitioned the other way to see Bradshaw convert his second goal of the game on a 2-on-1.
Joey Wilson made 46 saves in the win, while Brandon Keeney made 34 saves in the loss.