NA3HL announces 2021 Top Prospects rosters
April 13, 2021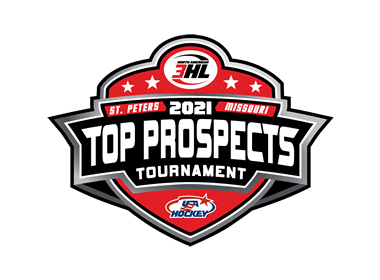 The North American 3 Hockey League (NA3HL) has announced the rosters for the 2021 NA3HL Top Prospects Tournament, which will be held from April 18-19, 2021, at the St Peters Rec Plex in St. Peters, Missouri.
The NA3HL Top Prospects Tournament is played in conjunction with the 2021 NA3HL Fraser Cup Championship. The event is one of the most highly-scouted events of its kind, with dozens of NCAA, NAHL, and ACHA planning to attend.
There will be four NA3HL Top Prospects teams who each play in two games during the event. Each NA3HL Top Prospects team will consist of a 22-man roster (13 forwards, 7 defensemen and 2 goalies). Any player who was considered for the event must have been first nominated by their respective head coaches.
Sunday, April 18: Team Krampade vs. Team Bauer, 5:30pm | Team K1 vs. Team Apex, 8:00pm
Monday, April 19: Team Apex vs. Team Krampade, 10:00am | Team Bauer vs. Team K1, 12:30pm
For more information on the 2021 NA3HL Top Prospects Tournament, please visit: http://na3hl.com/tpt/
2021 NA3HL Top Prospects Rosters
Coaches
Team Apex: Kirk Olimb, Willmar (Head Coach) – Kevin Cunningham, Danbury (Assistant Coach)
Team Bauer: Greg Sears, Great Falls (Head Coach) – Brad Willner, Granite City (Assistant Coach)
Team K1: Vinny Bohn, El Paso (Head Coach) – Ethan Hayes, Gillette (Assistant Coach)
Team Krampade: Steve Ortman, Peoria (Head Coach – Chris Flaugher, St. Louis (Assistant Coach)