Quake name Sweigart as new Head Coach and GM
April 26, 2021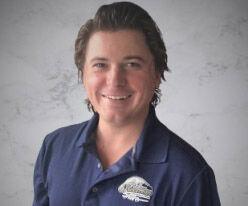 The Yellowstone Quake of the NA3HL have announced that CJ Sweigart will be the hockey team's new coach and general manager for the 2021-22 season.
Sweigart comes to the Quake most recently from the Texas Brahmas, where he was an assistant coach. The Brahmas had a great season this past year going 34-5-1 and winning a South Division regular season and playoff championship as well as a berth to the Fraser Cup. Sweigart also took the Brahmas U16 team to a 2nd place finish in their league.
Prior to that, Sweigart coached with the Boulder Hockey Club youth program in Colorado and USA Hockey Western Regional High Performance Development Camp where he earned his USAH level 5 coaching certificate.
"After meeting the Quake Board of Directors I could see that this a program determined to offer a quality product of Junior hockey for players and fans alike," Sweigart said. "I look forward to the opportunity of building a culture and constructing a team that will play a structured game without losing an eye on the ultimate goal of player development."
Sweigart will be joined by assistant coach Daniel Zawacki, an North America Hockey League alumni of the Bismarck Bobcats, who amassed 102 points in 110 games played.
"Dan has a great eye for talent and has been a phenomenal youth coach for quite some time," Sweigart said. "We are very excited to get him back into junior hockey and are lucky to have him aboard."
Sweigart will replace former head coach Phil Oberlin. Oberlin did not have his contract renewed after coaching the last three seasons.