Helena Bighorns announce new ownership group
April 26, 2021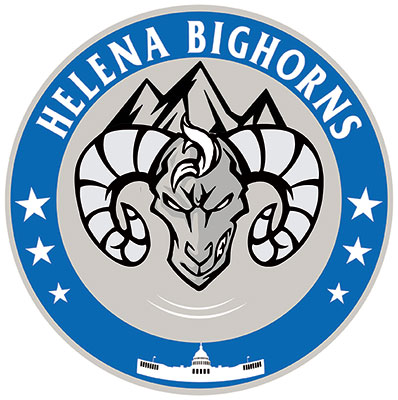 The North American 3 Hockey League (NA3HL) has announced that it has approved the application and transfer of membership of the Helena Bighorns to Treasure State Sports Group LTD, who has purchased the team from Randall Rose.
The Treasure State Sports Group LTD. made up of Jedidiah Snyder and Michael Greene. Snyder is from Helena and is a Capital High graduate. He also played for the Helena Ice Pirates back in the 1990's when the franchise was in its early days and part of the America West Hockey League. Greene was also involved in the franchise back in its early days, which is how the two new owners got to know each other. Their past experience with hockey in Helena, was one of the things that got Greene and Snyder excited about another go around, this time as owners.
"We really enjoyed our experience here and we want to recreate that for our coaches, our players and our fans. We want to provide a really good, fun product for the community and we think we are headed in the right direction towards doing that," said Greene. "We are all invested. You have a guy (Jed) who played here and is now part-owner and myself, who coached here and is part owner. We just want to make this the best junior hockey franchise it can be."
Junior hockey can be a tough business, but Snyder said the way the Bighorns have endured provides hope for the future and having the right priorities would be a key part of making that happen. "There hasn't been a period where this team ceased to run operations, and in this day and age, with the way that hockey has shifted, that's pretty unique. It's been around for 26 years and that's what we want to keep alive," Snyder said. "We talk about if we build it, they will come. So let's put a good product on the ice and put the right kids into the community. We want the community to be involved and hopefully, at that point, you will have elevated yourself to a top-tier program."
Damon Hanson, who finished last season as the interim head coach, will be taking on the role full time. The Bighorns finished in 5th place in the Frontier Division during the 2020-21 season with a 17-20-3 record.
"We're excited about building a program," Hanson said. "We want to bring in quality players and try to move them on from year to year. We want to develop them as hockey players and most importantly, we want to develop them as people."