Oregon Tradesmen announce coaching change
May 13, 2021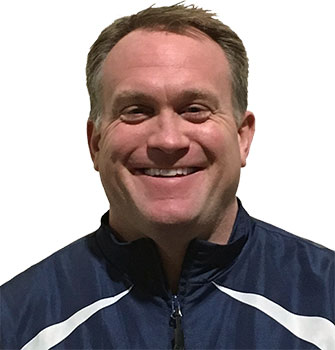 The Oregon Tradesmen, proud members of the NA3HL have announced Steve Sabo will be the new head coach for the 2021-22 season. Sabo played his collegiate hockey with the Wisconsin Badgers from 1994 to 1998 and played five seasons of professional hockey in the AHL, ECHL and WCHL after leaving Madison. Sabo succeeds Don Babineau who coached the Tradesmen in their inaugural season.
"I am thankful for the opportunity the Tradesmen ownership have given me and very appreciative of the work that coach Babineau has done to get the program off the ground. I look forward to the upcoming season to develop and advance motivated Tradesmen players to the next level, whether that is to the NAHL, D3, ACHA or with our partners in the skilled trades," said Sabo.
"2020-21 was a highly unusual season for every junior hockey team because of the pandemic and the patchwork of local gathering restrictions. The Tradesmen were not able to play games in our home rink until March. Despite those challenges, we are grateful for the work Coach Babineau did to get the team off the ground and to make playoffs in our first season," said Tradesmen President Bill McCoshen. "We strive to be the top program in the NA3HL for player development and advancement and look forward to fully implementing our model under better circumstances next season."
Sabo grew up in Northern Minnesota and played youth and high school hockey at Thief River Falls and Warroad. After playing juniors in the Saskatchewan Junior Hockey League and for the Madison Capitols of the United States Hockey League, Sabo accepted a scholarship to play D1 hockey at Kent State. Kent State dropped their hockey program the following year and Sabo transfer to the University of Wisconsin where his team captured two WCHA championships and two births in the NCAA tournament.
Sabo has extensive coaching experience with a variety of youth programs in North Carolina including the Carolina Jr. Stars, NC Force, Greensboro Stars where he coached the 16U team to a USA Hockey national championship and the Carolina Jr. Hurricanes. He is known for skill development and helping players reach their full potential.