Atlanta Capitals name John Bowkus as new Head Coach
June 28, 2021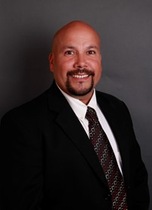 The Atlanta Capitals of the NA3HL are excited to announce the hiring of former NAHL coaching alum, John Bowkus as the new head coach of the Capitals' NA3HL team.
Bowkus makes the move to the NA3HL after serving as Head Coach for the Williston State College Tetons in Williston, North Dakota. During his seven years with the Tetons, Coach Bowkus guided the Tetons to four National Tournament appearances being named Runner Up in 2015 and 2 ACHA Regional Finals.
Being that Williston State is a 2-year college, Coach Bowkus treated the program like an overaged Junior program where he still had to move players on to 4-year school with hockey programs and he had to recruit 14-17 players every year.
Bowkus is no stranger to the NAHL/NA3HL/NAPHL family. Bowkus served as head coach for the Wichita Falls Wildcats and assistant coach for the Soo Indians in the NAHL. He was instrumental in the NAPHL as he coached with Dean Dixon and the Lansing Capitals Midget AAA programs.
Now, Bowkus is excited to take his place in the NA3HL. "With the exception of the NA3HL, I have had the opportunity to be a coach at every level from Mite Hockey to College Hockey. This is the only level that I have left to excel in," Bowkus explained. "The Junior Landscape keeps changing, but I find myself excited to be coaching in the South Division again."
"I am very thankful to Don Stone and Chris Powers for the opportunity to join their prestigious Hockey family, that not only includes the Atlanta Capitals, but also the Texas Roadrunners and the Odessa Jackalopes of the NAHL. Everyone has been so helpful and friendly as I find my way into the NA3HL landscape," continued Bowkus.
Coach Bowkus started playing hockey in Lansing, Michigan at age 7. He played AAA hockey in Detroit, Michigan for Paddock Pools and Detroit Compuware. In Juniors, Bowkus played two years in the USHL for the Sioux City Musketeers, North Iowa Huskies and Waterloo Black Hawks. Coach Bowkus played NCAA D3 Collegiate hockey at Concordia College - Moorhead, MN, where he served as Captain for both his Junior and Senior Years. Bowkus finished his college career having scored 122 points in 4 seasons for the Cobbers.
Coach Bowkus received his BA degree in Business Administration from Concordia College. John will be relocating to the Duluth, Georgia in August. Mary, his wife and their 3 Yorkshire Terriers - Shrek, Fiona, and Donkey, will be following later. John and Mary are blessed with one daughter, Socorro. She lives in Lansing, Michigan.