August 22, 2021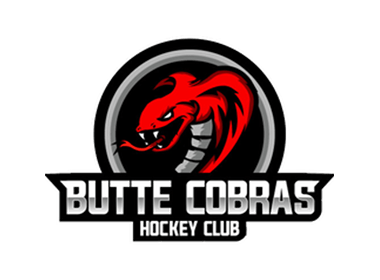 The 3View series will feature an in-depth look into all NA3HL teams in preparation for the 2021-22 season, with two teams being highlighted daily, leading all the way up until the start of the regular season. 3View goes in-depth into each NA3HL team and will include interviews with all the head coaches in the NA3HL, as they provide fans with their expectations and outlook for the 2021-22 season, including taking a look at their potential roster and their strengths as a team for the upcoming season. It will also take a look back on the 2020-21 season and how each team fared and what they accomplished. Best of all, 3View will provide the fans of the NA3HL with an inside look at their favorite team and what to expect.
Butte Cobras
2020-21 Record: 8-28-4, 20pts (8th in Frontier Division)
2021 Playoffs: Did not qualify
Head Coach: Kirk Golden
2021-22 Division: Frontier
The Butte Cobras missed the playoffs for a third consecutive season in 2020-21, but made progress with their highest win total since joining the NA3HL.
New Head Coach Kirk Golden looks forward to the opportunity to build on last season's improvement and develop the Cobras into a contender in the Frontier Division.
"I aim to make the Butte Cobras a competitive squad. I hope to inspire a love and passion for the game. My guys will learn the right way to play hockey. My goal this season is to help guide our student athletes to be great teammates. I hope to instill a work ethic and attitude that will not only help us win games, but will also be valuable as life skills that carry on past hockey," said Golden.
Golden will rely on a few members of last year's roster to set the tone on the ice as the Cobras continue to build toward sustained success.
"We are expecting returning forwards Nick Bradshaw and Luke Schleusner to have huge seasons. We also expect returners Pavel Gerasimenko and Jonah Gilbert to anchor our back end. We are very excited for all of our incoming players who will add to our strength on offense, defense, and in net," he said.
Bradshaw ranked second among Butte skaters with 34 points in 39 games last season, while Schleusner put up 13 points in 15 games from the blue line.
Watch: Butte Cobras season preview
Personnel moves aside, Golden knows the Cobras' mindset also will need to evolve to find more wins in 2021-22.
"To be competitive in the Frontier Division, we will need to put in the work every day," said Golden, "We will have to do the little things that make big differences both on and off the ice. If we get everyone on the same page and can really count on each other, that's when teams can do something special."
With more wins will hopefully come more advancement, as Golden continues to strengthen the Cobras' brand.
"Our organization loves to see our players advance to higher levels of hockey. The NA3HL is a developmental league, and we strive to develop our guys into the best players and people that they can be. As coach, my job is essentially to help my players reach their full potential and open up those opportunities," he said.
It hasn't been the smoothest ride for Butte since joining the NA3HL, but after three seasons of steady improvement and a new voice behind the bench, the Cobras are poised to take a bigger step forward into 2022.
Next up: Danbury Jr. Hat Tricks