August 25, 2021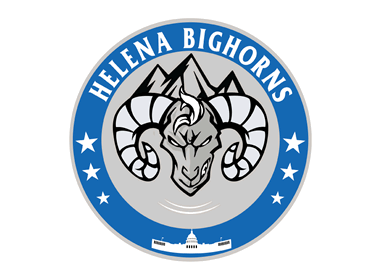 The 3View series will feature an in-depth look into all NA3HL teams in preparation for the 2021-22 season, with two teams being highlighted daily, leading all the way up until the start of the regular season. 3View goes in-depth into each NA3HL team and will include interviews with all the head coaches in the NA3HL, as they provide fans with their expectations and outlook for the 2021-22 season, including taking a look at their potential roster and their strengths as a team for the upcoming season. It will also take a look back on the 2020-21 season and how each team fared and what they accomplished. Best of all, 3View will provide the fans of the NA3HL with an inside look at their favorite team and what to expect.
Helena Bighorns
2020-21 Record: 17-20-3, 37pts (5th in Frontier Division)
2021 Playoffs: Did not qualify
Head Coach: Damon Hanson
2021-22 Division: Frontier
The 2020-21 season saw the Helena Bighorns struggle with consistency throughout the year but ultimately finish just outside the playoff picture with a respectable 37 points — a higher total than three playoff teams from other divisions.
But for a team that won the Frontier Division just three seasons ago, "almost" simply is not good enough.
"Well, after missing the playoffs last year, it didn't sit well. With new ownership and coaching staff, we all got together and wanted to build a team that played with pace and had skill as well. We feel we put a group together that's 'team first'," said Head Coach Damon Hanson.
With a number of returning players that will carry the load, the Bighorns should be able to improve upon their -7 goal differential last season
"Guys like Wyatt Barton, Harlan Wojtusik, Tylor Greene, Liam Bland, Jonathan Peterson, Sam Feamster and more will be counted on to lead this group of players," said Hanson.
Watch: Helena Bighorns season preview
Bland, in particular, stands out in that group. The Colorado Springs, CO native led the Missoula Jr. Bruins with 69 points in 34 games last season — good for sixth among all NA3HL skaters.
Helena also boasts a passionate fanbase, and Hanson expects his team to give them plenty to cheer for this year.
"Bighorns fans can expect a team that will be fun to watch. We will be solid up and down our lineup every night," he said.
The Bighorns will also be looking to improve their player advancement numbers this season. Helping players develop is perhaps the most important tenet of any Junior hockey program, and Helena is no different.
"It means everything to our coaching staff and ownership," said Hanson, "We are really striving for all of our guys to move on to college hockey and the NAHL."
That is how Hanson says he will define success in Helena during the 2021-22 campaign.
"(A successful season would mean) all of our 20-year-olds committing to the college of their choice and all the younger guys getting a shot at the NAHL," he said.
Next up: Long Beach Sharks