September 1, 2021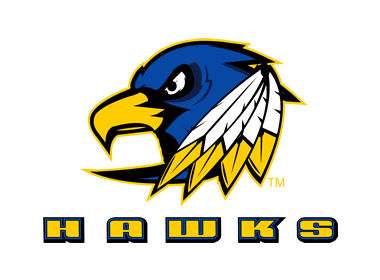 The 3View series will feature an in-depth look into all NA3HL teams in preparation for the 2021-22 season, with two teams being highlighted daily, leading all the way up until the start of the regular season. 3View goes in-depth into each NA3HL team and will include interviews with all the head coaches in the NA3HL, as they provide fans with their expectations and outlook for the 2021-22 season, including taking a look at their potential roster and their strengths as a team for the upcoming season. It will also take a look back on the 2020-21 season and how each team fared and what they accomplished. Best of all, 3View will provide the fans of the NA3HL with an inside look at their favorite team and what to expect.
Sheridan Hawks
2020-21 Record: 39-1-0, 78 pts (1st in Frontier Division)
2021 Playoffs: Lost in Fraser Cup Semifinal
Head Coach: Andrew Scheib
2021-22 Division: Frontier
The Sheridan Hawks lost their second game of the 2020-21 regular season, a 3-2 decision at the hands of the Bozeman Icedogs, moving their record to 1-1-0. The Hawks never lost again, rattling off 38 consecutive wins to record a 39-1-0 record during last year's 40-game season.
After successfully navigating the Frontier Division playoff gauntlet and falling only to the North Iowa Bulls in overtime during the Fraser Cup round-robin, the Hawks advanced to the Fraser Cup semifinal, where they fell to eventual runner-up Rochester.
A team that lost just once in the regular season undoubtedly had championship expectations, but Head Coach Andrew Scheib is keeping things in perspective after a historic campaign.
"I wouldn't say we fell short at the Fraser Cup. We had a remarkable regular season and we lost to two very good teams who I truly believed had a chance to win the whole thing. Congratulations to North Iowa for pulling it out in the end," he said.
Instead of acting on impulse after bowing out in last year's semifinal, Scheib knows his team already has a winning formula.
"With the Fraser Cup format, we're not really going to change our recipe, as it has been successful to date. We are a team that strives to be the best we can be on and off the ice. We are going to stick to our 'hard work beats talent' mentality," he said.
This year's Hawks will have the benefit of a steady veteran core. With several returning players, including McCaffrey Billings and TeeJay Torgrimson, plus Derek Humphreys and Nathan Gilleshammer, who finished among Sheridan's top-10 scorers last year.
"I am excited about all of our returners as they were part of something special last year. They will be able to keep that winning culture within our organization and help the new players get to that level that we were at last year," said Scheib.
But as that group rises to the top of the lineup, the team will also need to fill the shoes of several departed players. As Sheridan adapts to life without players like Jacob Cummings — last seasons' leading scorer in the NA3HL — the Hawks will have to adapt on the ice to ensure continued success.
"Hawks fans can expect a little different style this year as we did have some more talented players last year. I think this year's style is going to be more gritty and we will have some hard-fought wins. We are going to try to bring energy and tempo to the rink every night," said Scheib.
Watch: Sheridan Hawks season preview
Sheridan's eye-popping record brought plenty of attention from the NAHL and NCAA, as two Hawks earned tenders and eight earned college commitments in 2020-21. Scheib notes the importance of having strong advancement metrics as a staff, but credits his players for their work in creating their own opportunities as well.
"Player advancement is why we do what we do. It was pretty remarkable to see so many players commit to the NCAA and ACHA, two players sign tenders in the NAHL and one more sign professionally. Our staff and organization are extremely proud of each and every one of those guys who were able to accomplish their goals. At the end of the day, the players are the ones who were able to get the job done," he said.
Looking ahead, the Hawks will certainly want to get their names on the Fraser Cup. But Scheib is keeping a big picture mentality as he builds a plan for success this year.
"It's hard to pinpoint what makes a season successful, but right now I'm just thinking about all the players that moved on and hopefully have successful college and Junior careers," said Scheib.
"I think at the end of the day, no matter if we win or lose, that's what we feel truly makes us as an organization successful."
Next up: St. Louis Jr. Blues