Generals open NA3HL season with 6-2 win
September 6, 2021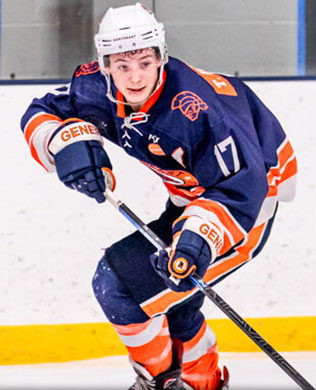 Danbury 2 @ Northeast 6 – In the opening game of the 2021-22 NA3HL regular season, the Northeast Generals got off to a good start thanks to a convincing 6-2 home win over the visiting Jr. Hat Tricks on Sunday night. Six different players scored in the win for the Generals.
The Generals took control in the 1st period with two goals from Caiden Hess and Jacob Kaminski.
The lead swelled to 4-0 in the 2nd period as Nolan Merulli and Ayden Frolik scored. Danbury would make a game of things with two goals of their own later in the 2nd period as Nick Cullinan scored on the power play and later Corey Popowcer would also add a power play goal to make it 4-2.
In the 3rd period, the Generals put the game away with goals from Eddie Mulligan and Griffin Muir to make it a 6-2 final score.
Generals goalie Mason Joseph made 19 saves in his NA3HL debut to pick up the win. Lorenzo Rossi made 25 saves in the loss.