Steel edge Loons on Wednesday, 4-3
October 7, 2021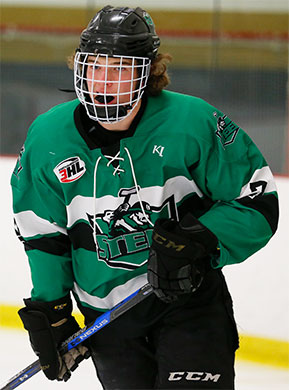 Minnesota 3 @ New Ulm 4 – Gavin Brunmeier scored two goals to lead the Steel to their second straight win as they beat the Minnesota Loons on Wednesday, 4-3.
Brunmeier opened the scoring less than seven minutes into the contest on a shorthanded goal. The Loons answered later in the period thanks to the first of two goals on the night from Blake Keller to make it 1-1.
The Steel regained the lead early in the 2nd period on a goal from Bauer Barry, but the Loons had an answer as they scored back-to-back goals from Kyler Couture and another from Keller to take a 3-2 lead. The Steel would tie the game at 3-3 towards the end of the 2nd period as Brunmeier scored again for his second goal of the night.
In the 3rd period, the Steel found the game-winner off the stick of Parker Dorn with just over seven minutes remaining in the game.
Alex Benson made 18 saves in the win, while Owen Reeve made 33 saves in the loss.