Brahmas stay perfect with win over Stars on Monday
October 12, 2021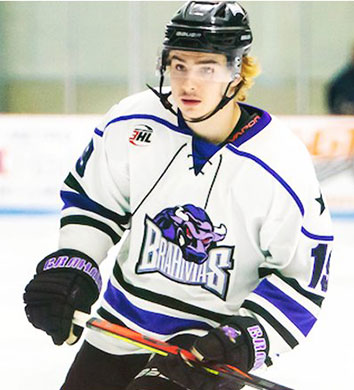 Mid Cities 3 @ TX Brahmas 9 – The Brahmas stayed perfect on the season, improving their record to 5-0 on the season thanks to a 9-3 win on Monday over the Stars.
The Brahmas put the game out of reach early, which included five goals in the 1st period, including the game's first four goals from Mason Mara, Cameron Colberg, Aleksandr Gamzatov, and Michael Kramer. The Stars stopped the bleeding and made it 4-2 with back-to-back goals from Michael Kennedy and Easton Walters. Another Brahmas goal late in the period from Benjamin Mondou made it 5-2.
In the 2nd period, the Brahmas lead swelled to 7-2 thanks to another goal from Kramer and one from Erik Vrkoc.
In the 3rd period, Mason Mara added his second goal of the game and Joey Carollo scored his first of the season to complete the scoring for the Brahmas. Kyle Russell added the third goal for Mid Cities.
Anthony Russo made 11 saves in the win, while Adler Hoagland made 5 saves and Quillon Bowman made 25 saves in the combined loss.