Sunday Wrap-Up: Titans stay hot with shutout
December 6, 2021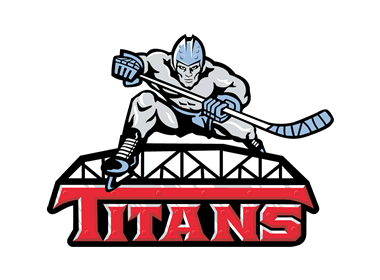 New Jersey 3 @ Long Beach 0 – Titans goalie Donovan Alfama stopped all 39 shots that came his way for his first career NA3HL shutout as the Titans went on the road and blanked the Sharks, 3-0. The Titans got on the board first in the 2nd period as Samuel Senft scored his 8th goal of the season. In the 3rd period, the Titans got two insurance goals, both from Teito Ishigaki, to secure the 3-0 win. Sharks goalie Ryo Murakami made 20 saves in the loss.
Louisiana 3 @ Atlanta 4 (SO) – Anthony O'Neal had two goals in regulation and a shootout goal as the Capitals picked up a series win over the Drillers thanks to a 4-3 shootout win on Sunday. The teams traded goals throughout the game with O'Neal netting the first two goals for Atlanta and Nick Mumford picking up the other goal in regulation. The Drillers got goals in regulation from Thomas Mougin, Bobby Hoskins, and Mark Kurliandchyk. Kirill Nikulichev picked up the shootout winner to give the Capitals the two points. Paul Jarvis made 32 saves in the win, while Brandon Keeney made 40 saves in the loss.
Peoria 3 @ Milwaukee 2 (OT) – Hubert Guzy had two goals, including the overtime-winner, as the Mustangs picked up a 3-2 overtime win and weekend sweep of the Power. Milwaukee led 1-0 after the 1st period thanks to a goal from Easton Nick. Guzy answered back for the Mustangs in the 2nd period. Nick would score again to make it 2-1 for the Power, but the Mustangs tied the game again as Tristan Trudel scored. Guzy then netted the game-winner 3:21 into overtime. Nahuel Veyan made 34 saves in the win, while Spencer Northway made 32 saves in the loss.
Bay State 4 @ Danbury 3 (SO) – Bobcats goalie Ben Di Fiore made 49 saves to lead his team to a 4-3 shootout win in Danbury on Sunday. After an early goal from Danbury's Nick Rogers, the Bobcats took a 2-1 lead with goals from Landon Boothe and Brian Woak. In the 2nd period, Danbury tied the game with a goal from Daniel Khatib. Bay State regained the lead later in the period thanks to a goal from Will Comrie. In the 3rd period, a late goal from Dylan Walker sent the game to overtime and a shootout where Michael Montague had the winner for the Bobcats. Danbury goalie Liam McGibbon made 29 saves in the loss.