New Jersey, Louisiana, Willmar all win on Monday
February 1, 2022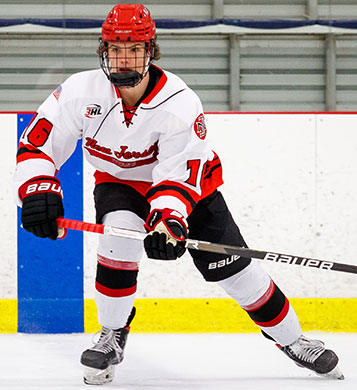 New Jersey 4 @ Bay State 1 – The Titans moved two points ahead of the Bobcats for the 4th and final playoff spot in the East thanks to a 4-1 win on Monday. Titans forward Roland Ponechal had a hat-trick and Titans goalie Colin Freitas made 31 saves in the win. The Titans opened the scoring in the 2nd period with a goal from Brian Lupo. Bay State tied the game later in the period with a goal from Will Comrie. In the 3rd period, Ponechal was a one-man show, scoring three straight goals to give the Titans the win. Bay State goalie Ben Di Fiore made 38 saves in the loss.
Louisiana 4 @ TX Brahmas 2 – Josh Hrip scored twice to lead the Drillers to their fourth straight win with a 4-2 win over the Brahmas on Monday. Hrip scored his two goals in the 1st period as the Driller opened up a 2-1 lead. Joey Carollo had the Brahmas goal. The lead swelled to 4-1 in the 2nd period as Mark Kurliandchyk and Bobby Hoskins found the back of the net for the Drillers. Andrew Kungle had the other Brahmas goal in the 3rd period. Drillers goalie Pavel Grishin made 38 saves in the win, while Brandon Shantz took the loss with 13 saves.
Willmar 5 @ Minnesota 2 – Jordan Fjosne scored two goals to lead Willmar to a 5-2 road win in Minnesota on Monday. Fjosne opened the scoring early in the 1st period and another goal from Willmar's Tate Hammitt made it 2-0 after one period. Will Anderson made it 3-0 with a goal in the 2nd period. Fjosne added his second goal of the game in the 3rd period and Marcus Mack also scored for Willmar. Both goals for the Loons came from Blake Keller in the 3rd period. Cooper Olson made 16 saves in the win, while Payton West made 39 saves in the loss.