August 23, 2022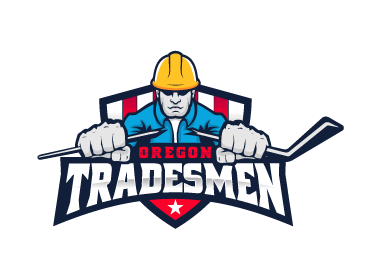 The 3View series will feature an in-depth look into all NA3HL teams in preparation for the 2022-23 season, with two teams being highlighted daily, leading all the way up until the start of the regular season. 3View goes in-depth into each NA3HL team and will include interviews with all the head coaches in the NA3HL, as they provide fans with their expectations and outlook for the 2022-23 season, including taking a look at their potential roster and their strengths as a team for the upcoming season. It will also take a look back on the 2021-22 season and how each team fared and what they accomplished. Best of all, 3View will provide the fans of the NA3HL with an inside look at their favorite team and what to expect.
Oregon Tradesmen
Head Coach: Eric Fenton
2021-22 record: 47 GP, 26-15-6, 58 pts. (3rd in Central Division)
2021-22 leading scorer: Sam VanderHoeven (69 points)
2022 Playoffs: Lost in Central Division Finals
2022-23 Division: Central
Last season, the Oregon Tradesmen picked up 26 wins in 47 Games in addition to punching a playoff berth for the second time in only their two years of existence. There were plenty of positives during Eric Fenton's first season with the club and he was able to reflect on his experience.
"It was a great experience as the talent of the league was very good and the coaches around the league all did a great job having their teams playing at a high level. Our division is very competitive and that made practices all that more important to make sure we were ready to go week in and week out as well as keep developing our young players. I enjoyed coaching this team mainly because of the character players we had. It was a team full of players that gelled on and off the ice which made my job a whole lot easier," said Fenton.
After a successful season the Tradesmen were able to make it all the way to the Central Division Finals where they came up short to the eventual Fraser Cup Champions, the Rochester Grizzlies.
"Our goal was to make it to the Fraser Cup Championship. Although that didn't occur, we did a great job of winning hockey games through some adversity which was very satisfying as a coach. I do feel our team played above expectations looking back however. Our team was very young on defense and they had to grow up fast in order for us to compete, which we did," said Fenton.
During the 2021-22 season the Tradesmen saw five college commitments, including their leading scorer Sam VanderHoeven committing to play NCAA Division III hockey at St. Scholastica.
As Fenton took the bench for his first season he had a drive of not only winning hockey games, but also getting his players to the next level in playing College Hockey.
"Our goal is to move players to the next level just as much as it is to win a championship. With that said, winning helps players move on to the next level. I loved seeing the excitement on these guys' faces when they signed their college commitments so it was huge for them and our program. We want to be a place where guys want to come, because they know they will be challenged to get better and they will be put in an environment where they will get better," said Fenton.
Within Junior Hockey development is the big goal in mind for many coaches, as Fenton looks to get his players better each and every day.
"Our goal is to win the championship this year but our focus is on developing our players so they can reach their potential. We believe when you stick to this recipe good things will happen for both the Tradesmen and the players individually," said Fenton.
Last season the Tradesmen had some players that needed to get their feet wet within Junior Hockey, and Fenton looks to lean on his returning players for this upcoming season such as his Captain Carter Watters, Defenseman's Payton Stauffacher and Luke Dipasquale, as well as his Goaltender AJ Adleman.
"Our Captain Forward Carter Watters is coming off a very successful season and we will look to him to lead on and off the ice. He is so skilled and has been flying under the radar with scouts but I think he is going to get a lot of attention from college programs this year. We will be very strong on D with returners such as Payton Stauffacher, who is so strong physically, that he makes it hard for the opponent to even think about getting to the crease in our D zone. Luke Dipasquale is another returner who got hurt just before the playoffs last year. He was sorely missed in the playoffs last year. He is a big D with very good offensive skills.We should be strong again in goal with AJ Adleman coming off a strong season. He is very good at moving side to side. Opposing players think they have an open net at times just to see AJ come out of nowhere to make the stop."
Eric Fenton is taking his first year behind the bench as a learning point and looking at his loss in the Fraser Cup Playoffs as something to build on for this upcoming 2022-23 season.
"This year we will be a young team but we feel we will compete hard and contend for a championship. We learned from the Rochester series last season that we can't let up for a second if we want to win at this level and we learned the level of play we have to sustain to be successful."
Next Up: Norwich Sea Captains