August 27, 2022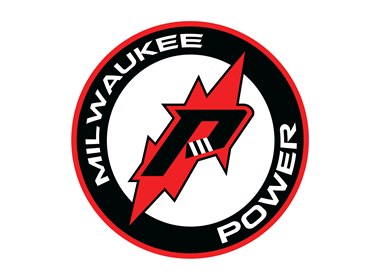 The 3View series will feature an in-depth look into all NA3HL teams in preparation for the 2022-23 season, with two teams being highlighted daily, leading all the way up until the start of the regular season. 3View goes in-depth into each NA3HL team and will include interviews with all the head coaches in the NA3HL, as they provide fans with their expectations and outlook for the 2022-23 season, including taking a look at their potential roster and their strengths as a team for the upcoming season. It will also take a look back on the 2021-22 season and how each team fared and what they accomplished. Best of all, 3View will provide the fans of the NA3HL with an inside look at their favorite team and what to expect.
Milwaukee Power
Head Coach: John Mitchell
2021-22 record: 47 GP, 18-26-3, 39 pts. (5th in the Central Division)
2021-22 leading scorer: Mason Ausmus (46 points)
2022 Playoffs: Did not qualify
2022-23 Division: Central
The Milwaukee Power improved from the 2020-21 season in reaching 18 wins during their 2021-22 campaign but fell short of punching a playoff berth finishing 5th within the Central Division and 5 points shy of a playoff spot.
During the off-season, the Power turned to their Assistant Coach John Mitchell in naming him their Head Coach for the 2022-23 season. Mitchell spent last season as the Powers assistant coach under Stephen Esau and is very excited for his new role with the team along with what the organization was able to accomplish this off season.
"It's a privilege and honor. I'm proud of the recruitment efforts our staff has put forth this spring," said Mitchell.
Milwaukee was able to bring in a lot of new faces with their free agency signings along with the players that they were able to draft within the 2022 NA3HL Entry Draft. Mitchell was able to have a big say in who the team was able to draft this year. The Power had the 12th Overall pick to where they went on to select Nick Troutwine from Rock Ridge High school where he put up 23 points in 25 games with Rock Ridge and can be a huge asset for the Power this season.
Mitchell believes they will be a much quicker team on the ice this year which can result in a better outcome for the 2022-23 campaign. "As an organization, we'd like a quicker start. Our boys showed a lot of character the 2nd half of last season, but it was a little too late," said Mitchell.
This past season the Milwaukee Power saw a total of five college commitments including their leading scorer in Mason Ausmus committing to play NCAA Division III hockey at Lawrence University.
Even though John Mitchell was the Assistant coach during last year's season he was able to play a role in sending these players to the next level such as playing college hockey.
"I believe it's why we are in this industry. To develop and mentor young men, so they have an opportunity of achieving collegiate aspirations," said Mitchell.
Last season the Power had a solid 2nd half of the season to where they found themselves in the win column a lot more than the first half. Unfortunately, they found a rhythm too late which wasn't enough to get into the 2022 Fraser Cup Playoffs.
Milwaukee will have a good chunk of players that will be returning for their final season and are ready to get back in pursuit of turning the program around in getting back on top of a tough Central Division. There are many solid rookies in which the Power were able to acquire, and the Organization feels they will fit in great with a tight group of Veterans that the Power have on the roster for this year.
"We seem to have a tight knit group of veteran returners. I hope we pick up where we left off. With the addition of a talented rookie class, we have the potential to make a long run into the playoffs," said Mitchell.
Next Up: Mid Cities Jr. Stars