September 2, 2022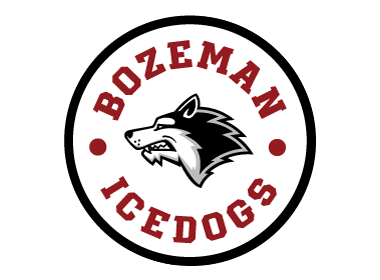 The 3View series will feature an in-depth look into all NA3HL teams in preparation for the 2022-23 season, with two teams being highlighted daily, leading all the way up until the start of the regular season. 3View goes in-depth into each NA3HL team and will include interviews with all the head coaches in the NA3HL, as they provide fans with their expectations and outlook for the 2022-23 season, including taking a look at their potential roster and their strengths as a team for the upcoming season. It will also take a look back on the 2021-22 season and how each team fared and what they accomplished. Best of all, 3View will provide the fans of the NA3HL with an inside look at their favorite team and what to expect.
Bozeman Ice Dogs
Head Coach: Mike Perkins
2021-22 record: 47 GP, 26-17-4, 56 pts. (3rd in the Frontier Division)
2021-22 leading scorer: Ian Bowman (82 points)
2022 Playoffs: Lost to Gillette in the Frontier Semi-Finals, 2-0
2022-23 Division: Frontier
The Bozeman Ice Dogs took a big step this last season in making the Fraser cup playoffs, where they captured 26 wins out of 47 games finishing in 3rd place of the Frontier Division. Unfortunately, the Ice Dogs came up short in the Frontier Semi Finals to the Gillette Wild.
In the 2020-21 season Bozeman did not qualify for the Fraser Cup Playoffs where they finished in 6th place with only 13 wins and a total of 31 points within the Frontier Division, and this past season they improved tremendously by bringing in some talented players as it translated to their success. After a great season Head Coach Mike Perkins expects his returners to help build off of last season in pursuit of going further this year.
"In today's junior hockey landscape, you have to take each season as a fresh start. Our returners along with a couple junior veteran additions will help us build off of last season," said Perkins.
Last year Bozeman had one of the top scorers in the NA3HL such as Ian Bowman where he finished with 30 Goals and 52 Assists resulting in 82 Total points as he finished at number six in the entire league for scoring. The Ice Dogs rallied off of the successful season in which Bowman had which resulted in helping them win more hockey games.
This season Bozeman has a couple of key players that are returning for this upcoming season such as Goaltender Cam Milewski who the team is very excited to have back for this season as Perkins will be leaning on him to not only stop pucks but also play a huge part within his leadership group.
"We can talk about Cam Milewski, our returning goalie who was very strong for us down the stretch of last season. Cam is a very motivated athlete. His goals are set very high as he has high expectations of himself. Not only is Cam a very good goaltender he is a great locker room guy. He's the type of player who will do great things in the future," said Perkins.
Bozeman will also be bringing back Defenseman's Clayton Brown, and Cole Busher, as well as Forwards Nate Brunelle, and Connor Lough. Head Coach Mike Perkins has high expectations for these returning players as he believes they can play a big role in helping the Ice Dogs return to the Fraser Cup Playoffs.
"Aside from Milewski, Clayton Brown and Cole Busher will anchor our D core. Both players play with a lot of passion and bring a steady presence on the ice and in the locker room. Up front Nate Brunelle and Connor Lough will set a pace for all our players with their work ethic. Our goal is to create a work-based environment and both of them will be ready for the test," said Perkins.
During the off-season Bozeman was able to go out and sign some free agents who will be able to come right in and make a difference for them. Those players are Kole Morris, Braden Koliha, Owen House, Christopher Porciuncula, Chris Pigge, and Bryce Sturm.
"Newcomers Kole Morris, Braden Koliha, Owen House and Christopher Porciuncula will spark the offense and Chris Pigge and Bryce Sturm will provide depth at defense," said Perkins.
With these off-season acquisitions the Ice Dogs have high hopes for the upcoming 2022-23 season.
Next Up: Bay State Bobcats