Danbury edges New Jersey on Wednesday, 2-1
September 22, 2022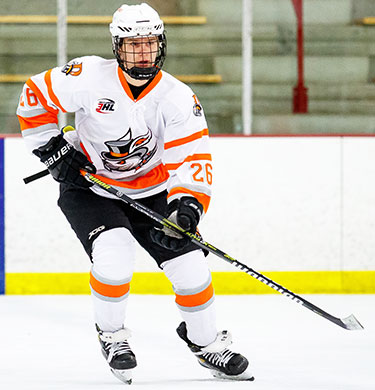 Danbury 2 @ New Jersey 1 – Ryan Maguire made 28 saves to lead the Danbury Jr. Hat Tricks to their first win of the 2022-23 season thanks to a 2-1 win in New Jersey on Wednesday.
The game was scoreless through the first two periods with both Maguire and New Jersey goalie Jake Agoglia keeping all pucks out of the net through 40 minutes.
Early in the 3rd period, the Titans took a 1-0 lead on a goal from Nick Trabb. Danbury would respond just over four minutes later on a goal from Oleg Egorov. The game-winner came with six minutes remaining in regulation as Denis Radchenko found the back of the net.
Agoglia made 16 saves in the losing effort.