Danbury blanks Bay State on Wednesday
November 3, 2022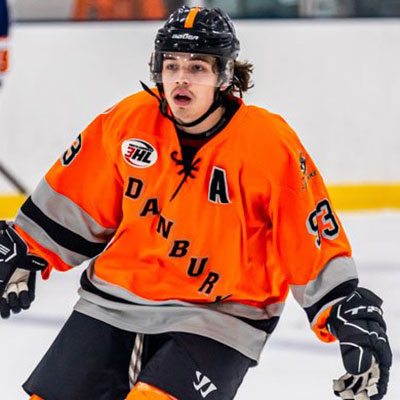 Danbury 2 @ Bay State 0 – Danbury won their fourth straight game thanks to a 2-0 shutout win in Bay State on Wednesday.
Danbury goalie Braden Henderson, who was playing in his first NA3HL game for the Jr. Hat Tricks made 33 saves in the shutout win.
After a scoreless 1st period, Danbury took a 1-0 lead in the 2nd period thanks to a goal from Roman Winicki, with assists to Oleg Egorov and Brody Trew.
In the 3rd period, the lead extended to 2-0 as Trew scored an unassisted goal for his second point of the game.
Bay State goalie AJ Cooper made 35 saves in the loss.