Danbury doubles up Bay State on Wednesday
November 17, 2022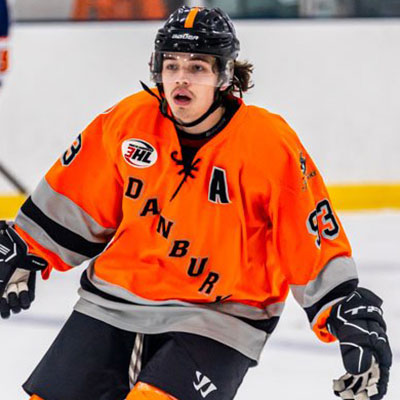 Danbury 4 @ Bay State 2 – Brody Trew scored twice and goalie Braden Henderson made 37 saves as the Danbury Jr. Hat Tricks picked up a 4-2 win over the Bay State Bobcats in the lone NA3HL game on Wednesday.
Danbury jumped out to a 2-0 lead in the 1st period thanks to goals from Lou Caulfield and Oleg Egorov.
The Bobcats pulled to within 2-1 in the 2nd period thanks to a power play goal from Brian Woak.
The Jr. Hat Tricks responded in the 3rd period with a pair of goals from Trew. Landen Schoonover had the other goal for the Bobcats.
Bobcats goalie Aiden McGraw made 34 saves in the loss.