Generals double up Sea Captains on Tuesday, 4-2
November 23, 2022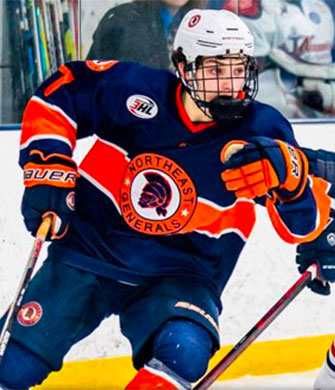 Northeast 4 @ Norwich 2 – The Generals got two goals and an assist from Nolan Zotter as they posted a big 4-2 road win in Norwich in a battle of the East Division's top two teams.
After a scoreless 1st period, the Generals jumped out to a 2-0 lead in the 2nd period with goals from Dalton Wille and Zotter, who scored on the power play.
In the 3rd period, Norwich got goals from Andry Guy and Brian Essing to close the gap, but more Generals goals from Zotter and Braeden Kennedy secured the 4-2 win.
Ian Kangas made 19 saves in the win, while Andrew Yocum made 33 saves in the loss.