Brahmas close in on South lead with 8th straight win
February 15, 2023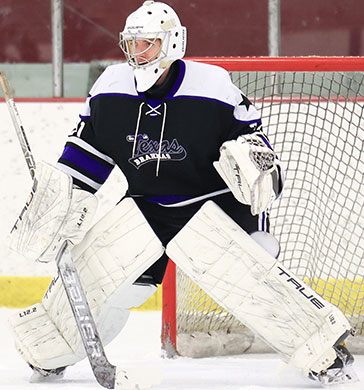 TX Brahmas 4 @ TX RoadRunners 1 – Brahmas goalie Brendan Forden made 35 saves and forward Michael Imala scored twice as the Brahmas won their 8th straight game, defeating the Texas RoadRunners, 4-1 on Tuesday. The win drew the Brahmas to within two points of the RoadRunners for 1st place in the South Division.
The Brahmas went ahead 1-0 in the 1st period thanks to a goal from newly acquired forward Gage Vierzba, who scored his first goal in the Brahmas uniform.
In the 2nd period goals from Imala and Ilnur Madiarov, put the Brahmas ahead 3-0 after two periods.
In the 3rd period, Imala scored his second goal of the game and 32nd goal of the season to put the Brahmas up 4-0. The RoadRunners ended Forden's shutout bid with just over three minutes to go in regulation as JT Brugaletta netted the lone goal of the day for the home side.
Both Benjamin Mondou and Aaron Best would record two assists apiece in the win. RoadRunners goalie Hunter Hein made 29 saves in the loss.