Generals roll past Sea Captains on Monday, 9-0
February 21, 2023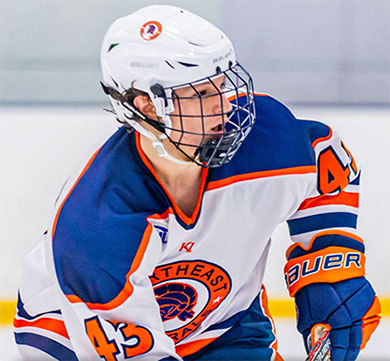 Northeast 9 @ Norwich 0 – The Generals offense erupted in a 9-0 road win at Norwich on Monday thanks to two goals from both Davis Kinne and Phil Feinberg.
The Generals led 1-0 after one period with a goal from Kinne.
In the 2nd period, the lead swelled to 4-0 as Kinne scored again to go along with goals from Feinberg and Matthew Nuzzolilo.
In the 3rd period, the doors blew wide open as the Generals scored five more times with goals coming from Michael Locke, Nolan Merulli, Sean Gorman, Caiden Hess, and Feinberg.
Ian Kangas stopped all 18 shots that came his way for this 4th shutout of the season. Andrew Yocum made 24 saves in the loss.