Quake announce Babineau as new Head Coach
May 10, 2023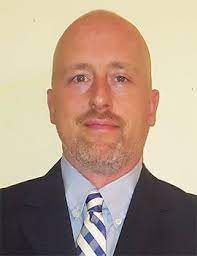 The Yellowstone Quake of the NA3HL are very pleased to announce Don Babineau as the team's new head coach for the 2023-24 season.
​Babineau brings with him a solid history of success coaching at the junior level. This includes prior history coaching in the NA3HL. Babineau coached the Euless Jr. Stars (now Mid Cities Jr. Stars) from 2015-17 making the Division Semi-Finals in 2017.
He also served as Head Coach of the Coulee Region Chill in 2019-20, having playoffs interrupted due to COVID. During 2020-21 season Babineau coached the Oregon Tradesmen to the Divisional Semi-Final.
​"In the time I've come to know Don over the last two years, I myself am very confident in his ability to lead our players both on and off the ice, and build a winning culture here in Cody," said Quake President Jon Riley.
​"I'm looking forward to being a part of the Quake organization. With a great foundation in place, I feel this is a great hockey destination. I'd like to thank the Yellowstone Quake organization for the opportunity. No doubt there are big things to come," said Babineau. "I am excited to get started and continue to build this team into a championship contender. I've heard nothing but good things out of the division and have some history with a lot of coaches so it should be a fun ride."
Babineau speaking on the recent departure of former Head Coach and GM Ryan Theros and his opportunity to coach for the Fairbanks Ice Dogs of the NAHL. "There are some big shoes to fill with Coach Theros moving on to the NAHL," Babineau said. "I've known Ryan for many years and no doubt he will do big things in Fairbanks."
Coach Babineau has already been steadfast on the recruiting trail for the Quake and will continue to be throughout the summer. He will be joined on the bench this season by Assistant Coach Luke Fry, who will continue to serve in the same role for the organization.