NA3HL announces divisional alignment, events for 2013-14 season
May 28, 2013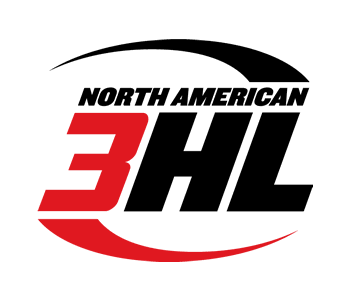 The North American 3 Hockey League (NA3HL) has announced its teams, divisional alignment and events for the 2013-14 season. The 18-team league will be divided into three divisions (Central, East and West) with six teams in each division.
The NA3HL will be entering its fourth season in 2013-14 and serves as one of the top training grounds in the country by providing the best coaching, exposure and developmental vehicles available for student-athletes in its classification. In 2013, the NA3HL's North Iowa Bulls solidified this by winning the USA Hockey Tier III Junior National Championship.
The NA3HL welcomes three new names to the fold for the 2013-14 season. Back in March, the league approved the membership application of the Chicago Junior Bulldogs, who will be the NA3HL's 18th member club. More recently, the Quad City Jr. Flames relocated to Madison, Wisconsin and changed their name to the Wisconsin Whalers. The Queen City Steam also changed their name during the off-season to the Cincinnati Swords.
Central Division (6 teams): Battle Creek Revolution, Chicago Junior Bulldogs, Cincinnati Swords, Peoria Mustangs, St. Louis Jr. Blues, Wisconsin Whalers.
East Division (6 teams): Cleveland Jr. Lumberjacks, Flint Jr. Generals, Metro Jets, Michigan Mountain Cats, Pittsburgh Vengeance, Toledo Cherokee.
West Division (6 teams): Alexandria Blizzard, Breezy Point North Stars, Granite City Lumberjacks, Minnesota Flying Aces, North Iowa Bulls, Twin City Steel.
2013-14 NA3HL Event Schedule:
NA3HL Showcase: Canlan Ice Sports, Romeoville, IL – November 22-25, 2013
NA3HL Top Prospects Tournament: Troy Sports Center, Troy, MI – February 16-18, 2014
NA3HL Silver Cup Championship: Fox Valley Ice Arena, Geneva, IL – March 28-31, 2014