Mark Frankenfeld
President and Commissioner
Send E-Mail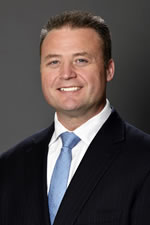 Mark Frankenfeld has served as the Commissioner and President of the North American Hockey League since 2007. As commissioner, his responsibilities include overseeing the day-to-day operations and all business aspects of the league, including but not limited to expansion, marketing initiatives, rules & regulations and player development.
During Frankenfeld's tenure, the NAHL has stabilized into one of only two non-tuition-based premier developmental junior leagues in the country. During that span the league has not only grown, but expanded into markets that were once considered off limits for junior hockey. One of the biggest trends that has occurred under Frankenfeld's watch is NAHL teams emerging in former minor league hockey markets and becoming successful and stable.
Frankenfeld has laid the foundation for continued success, expanding the footprint of the league to 24 teams representing 14 states, allowing the league to continue to grow and truly become America's only 'National League' when it comes to junior hockey.
Frankenfeld, a member of USA Hockey's Junior Council, is also the driving force behind the NAHL Showcase, the creation of the NAHL Top Prospects Tournament and the North American Prospects Hockey League (NAPHL), which is made up of Midget Major and Minor teams that compete at the Tier I youth level. Nine years ago, Frankenfeld played a vital role of the acquisition of the Central States Hockey League, which was redeveloped in the North American 3 Hockey League (NA3HL).
All take advantage of the unique vertical exposure model set forth by Frankenfeld, in which players are showcased in a series of unique league-wide events designed to bring everyone together under one roof several times a season for enhanced exposure of players at all levels to junior and college scouts.
Prior to assuming his role as commissioner, the Wright State University graduate served as the league's director of hockey operations.
Behind the bench in the NAHL, Frankenfeld was the head coach of the Dayton Gems during the 2003-04 season and spent four seasons as assistant coach and assistant general manager for the Texas Tornado from 1999-03. He was also an assistant coach with the Cleveland Jr. Barons for one season. Prior to working in the NAHL, Frankenfeld gained valuable experience in the collegiate ranks, spending four years as an assistant coach with Miami University (NCHC) and one as an assistant with Buffalo State University (SUNYAC). Frankenfeld has also coached at the high school and Midget AAA levels, as well as at USA Hockey Select Festivals, giving him more than 20 years of coaching experience.
Frankenfeld and wife Kira have two daughters, Charlee and Bella. Frankenfeld also has a son, Brody.
Alex Kyrias
Director, Sales and Marketing
Send E-Mail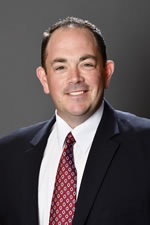 Alex Kyrias has served as the Director of Communications, Marketing and Sales for the North American Hockey League since the Spring of 2010. Kyrias oversees all marketing, social media, website, editorial content, public and media relations for the NAHL, NA3HL, and NAPHL, as well as, all league-wide broadcasting, equipment supplier, sales and partnership initiatives. Kyrias can be heard on various league-wide broadcasting initiatives including the NAHL Top Prospects Tournament, NAHL TV and the annual NAHL Draft.
Prior to the NAHL, Kyrias spent three years working in professional hockey. In 2007-08, Kyrias worked for the Augusta Lynx of the ECHL as the Director of Public and Media relations and play-by-play voice before joining the Iowa Stars/Iowa Chops the next season as the American Hockey League (AHL) team's Vice-President of communications and play-by-play broadcaster. In 2009-10, Kyrias served as the Vice-President of sales and marketing of the then International Hockey League's (IHL) Quad City Mallards.
No stranger to the NAHL, Kyrias served as the Director of Communications and radio play-by-play voice for the Texas Tornado from 2002-07, where he called the 2005 NAHL All-Star Game and three consecutive NAHL Robertson Cup National Championship Games.
Kyrias holds a Bachelor of Science Degree in Kinesiology-Sports Communications/Broadcast from Indiana University in Bloomington, Indiana, where is also was a goaltender on the hockey team and a member of the Singing Hoosiers.
He and his wife, Dory, have two daughters, Dorothy and Ellie.
Craig Barnett
Director, NCAA Compliance and Education
Send E-Mail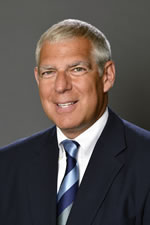 Craig Barnett provides NCAA Education and Compliance resources for the NAHL, NA3HL, and NAPHL. Barnett's experience and relationships in the college hockey world provides a unique perspective to coaches and players in the NAHL family of leagues looking to gain opportunities at the next level.
Barnett played college hockey at Plattsburgh (NY) State University in which he was a member of the 1987 NCAA Championship team. He was also named to their all-decade team (1985-1994) and was the university's Student-Athlete of the year in 1989.
Barnett then played professionally in the New York Ranger organization for two years before entering the coaching ranks. Barnett started the hockey program at the University of Findlay (OH) in 1995 and took that program from club status to the NCAA I level as a charter member of the CHA (College Hockey America).
In 2002, Barnett became the Hockey Director and Assistant Athletic Director at Lake Forest Academy, a prestigious boarding school on the north shore of Chicago. Barnett then became the Director of Athletics at Becker College in Worcester, MA where he was instrumental in starting their NCAA III hockey, football and lacrosse programs. Two years later, Barnett landed the Director of Athletics position at Mercyhurst College in Erie, PA where he was responsible for 24 NCAA II varsity sports as well as their 2 NCAA I hockey programs.
In 2011, Barnett was named the Commissioner of the American Lacrosse Conference, a league who had won seven of the past nine NCAA I Championships before being absorbed by the Big Ten conference in 2014. This past year, Barnett became the Commissioner of the Midwestern Intercollegiate Volleyball Association, a NCAA I/II league whose conference member Loyola University has won the past 2 NCAA Championships. Craig and his wife Andrea have three children, Olivia, Braeden and Jace.
Shannon Smith
Director, Finance and Administration
Send E-Mail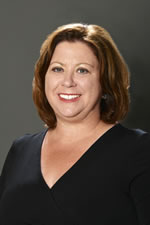 Shannon Smith has served as the Director of Finance and Administration for the North American Hockey League since 2014. Smith also serves as the Event Coordinator and handles league merchandising.
Prior to joining the NAHL, Smith spent four years with the NAHL's Texas Tornado serving as the team's Director of Business Operations from 2009-13.
Prior to working for the Tornado, she spent twelve years with Skyview Satellite Networks where she served at the Director of Contract Services, managing commercial inventory in twenty-five programming products, including MLB, MRN, NBA, NFL and NHL radio broadcasts as well as two State News Radio Networks.
Smith graduated Cum Laude from Arizona State University with a Bachelor of Science in Justice Studies. She has four children, Zachary, Madison, Hunter and Garrett.
Blake MacNicol
Director, Hockey Operations
Send E-Mail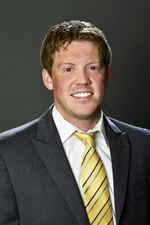 Blake MacNicol has served as the Manager of Hockey Operations for the NAHL in various capacities since 2013. MacNicol also served as the Associate Commissioner of the Pennsylvania Interscholastic Hockey League and the Commissioner of the NA3AHL during the 2016-17 season.
MacNicol spent three years (2013-16) working as the Coordinator of Hockey Operations for the NAHL. MacNicol also coached High School and youth hockey in the Dallas area during his tenure with the NAHL.
MacNicol played NCAA I college hockey for the University of Alabama-Huntsville where he was named to the 2007 CHA All-Tournament Team and received an honorable mention NCAA Player of the Month award that season.
He graduated from Ohio University with a Bachelor of Science degree in Sports Management and a minor in Business Administration.
Prior to his college playing career, MacNicol played junior hockey for the Cleveland Barons in the NAHL during the 2003-04 and 2004-05 seasons.
Vinnie Perricelli
Director, Digital Media and Broadcasting
Send E-Mail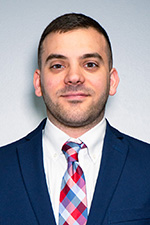 Vinnie Perricelli has provided the North American Hockey League (NAHL) family of leagues digital media content since 2017. He is responsible for all league-wide video based initiatives and shows, and serves as the host for Today in the NA, the 3 Show, and PHL 2 Nite.
Previously, Perricelli worked for the North Iowa Bulls of the North American 3 Hockey League (NA3HL) as their Digital Media Manager. In this role, Perricelli would create the team's digital content while managing the team's website and social media channels. He also served as the team's play-by-play broadcaster for select home games.
He graduated from Waldorf University in Forest City, Iowa with a Bachelor of Arts in Communications in May 2014. Beginning his sophomore year, Perricelli managed the school's radio station and was the play-by-play voice for Waldorf's ACHA hockey team. He also played baseball for the Warriors during his time at the school.
Joel Plattner
Coordinator, Hockey Operations/Administration
Send E-Mail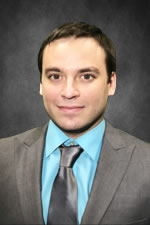 Joel Plattner is joining the NAHL team for the 2018-19 season and will serve as the Coordinator of Hockey Operations/Administration for the North American Hockey
He will assume a variety of responsibilities for the NAHL, NA3HL, and NAPHL, including daily/weekly hockey operations reports and LeagueStat administration, as well as league showcase and event assistance.
Joel graduated from The University of Texas at Dallas with a Bachelor of Science in Business Administration.
Brandon Hofstra
Manager, Digital Media and Design
Send E-Mail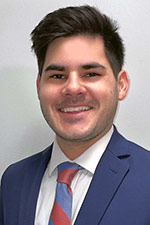 Brandon Hofstra joins the NAHL staff during the 2021-22 season and will serve as the Manager of Digital Media and Design.
Prior to the NAHL, Hofstra spent four seasons with the Omaha Lancers (USHL) as the Director of Media Relations and Broadcasters. Within that role, Hofstra's duties included coordinating all social media, graphic design, communications and press releases, video editing, and broadcasting all Lancers home and away games including playoffs.
Hofstra is a graduate of Wayne State College in Wayne, Nebraska with a Bachelor of Arts in Mass Communications and Journalism.
Rob Martell
Director, Player Safety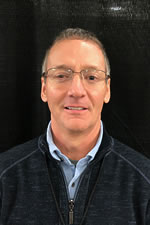 Rob Martell was hired as the Director of Player Safety for the NA3HL on October 2, 2019.
Originally from Winnipeg, Manitoba, Martell moved to the United States in the early 1990's while working for the NHL in their Referee Trainee program beginning in 1987, which included the WHL, OHL, QMJHL, CCHA, ECHL, IHL and AHL. Hired full-time by the NHL in 1992, he continued to work in AHL and IHL working his first NHL game in Ottawa in 1996. Martell worked over 900 professional games, including two Turner Cup finals (1994 & 1996) and the IHL All-Star Game in Houston, Texas in 1996.
Martell then graduated to the NHL in 1999-00 and worked 1,004 career NHL games including the 2008 NHL All-Star Game in Atlanta and NHL Premier Series games in Helsinki, Finland and Belfast, Ireland in 2010.
Following his retirement from the NHL in 2016, he joined the USA Hockey Officiating Development Program as an Officiating Coach covering SPHL, USHL, NAHL and NA3HL. Martell also has his USA Hockey Level 4 coaching certification.
Keith Kaval
Director, Officiating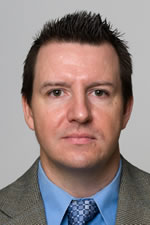 Keith Kaval joined the NAHL the as Director of Officiating in the Summer of 2018. He was previously an on-ice official in the American Hockey League (AHL) for the last 12 seasons and worked over 700 games during that time span, including Calder Cup Playoffs.
Kaval had a very distinctive International career representing USA Hockey for the International Ice Hockey Federation (IIHF), where Keith worked six A pool championships earning four medal game assignments, including the 2011 World Junior Championship gold medal game in Buffalo, New York, and the 2014 World senior championships Gold medal game in Minsk, Belarus. Kaval also has the distinction of being the first and only American hired to referee full time in the Kontinental Hockey League (KHL) based in Russia.
Kaval also worked the 2010 Kelly Cup Final in the ECHL. Kaval has consistently worked with USA Hockey during the summer in a development role, coaching officials of various levels. He is quite familiar with the Officiating Development Program, as he graduated to professional hockey after the 2005 season.
Kaval began his junior hockey officiating career in the NAHL in 1999, and finished his journey working the 2004 Robertson Cup Championship final in Frisco, Texas. Kaval played youth and prep school hockey before solely focusing on his officiating career. Kaval's officiating stops included the NAHL, NA3HL, USHL, OHA, WHL, OHL, CHL, UHL, ECHL, Denmark, Hockey East, Atlantic Hockey, and the AHL.
Hunter McHaffey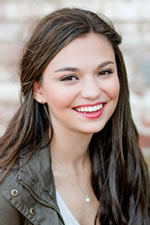 On August 13, 2021, Hunter McHaffey was selected as the first recipient of the Kim Cannon Internship. The Kim Cannon Internship was established back on June 2, 2021 by the NAHL, in cooperation with Tampa Bay Lightning Head Coach and former NAHL head coach Jon Cooper and is intended for a recent college graduate interested in pursuing a career in sports. McHaffey, who is originally from Oklahoma City, Oklahoma, was selected among dozens of applicants. She is a 2020 graduate of Miami University in Oxford, Ohio with a degree in Sport Leadership and Management. During her time at Miami, McHaffey was an intern with Sport and Facility Services, which allowed her to work for the Men's Ice Hockey and Women's Field Hockey Teams, in addition to also working with the Football and Baseball teams. She also has served as a volunteer for USA Softball.
Robert F. Riley
Legal Counsel