NAHL announces NA3HL Affiliate Program
September 13, 2022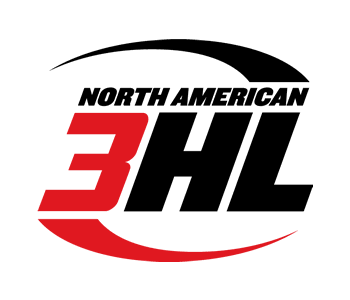 The North American Hockey League (NAHL) is pleased to announce an exclusive Affiliate Program with the North American 3 Hockey League (NA3HL).
Beginning with the current 2022-23 season, NAHL teams may name up to three NA3HL Affiliates and use them throughout the season without having to manage through a lot of roster disruptions. An NA3HL Affiliate is a player of extreme interest to an NAHL team and allows the NA3HL player the opportunity for more flexibility when he gets a call to compete in the NAHL. The program is in addition to the already in place and successful NA3HL Play and Practice Program, which promotes the opportunity for players in the NA3HL to get the chance to practice with NAHL teams.
"This is yet another beneficial internal process to help NA3HL players get the chance to participate at the NAHL level in their quest to play college hockey," said NAHL Commissioner and President Mark Frankenfeld. "These programs are designed to help promote the NA3HL player to the NAHL and beyond. When you add these programs to all the other benefits of the NA3HL, it makes it easy to understand why the NA3HL has evolved into a destination league for players in such a short period of time."
As a part of the agreement, NAHL Clubs will be allowed name up to three 2003 or 2004 birth year NA3HL Affiliates during the season. These players must come from three unique NA3HL clubs and do not have to be added to the NAHL teams official Protected List. To be eligible, the player must appear on the official playing roster of an NA3HL team and must have played at least one game with that team prior to playing an NAHL game. NA3HL Affiliates shall be limited to a maximum of ten junior games per season and affiliates are not eligible for NAHL playoffs and must be returned to their NA3HL teams before NA3HL Playoffs. The affiliate players must be identified on or before December 15, 2022.
The NA3HL is the only USA Hockey Tier III Certified league and is operated by the experienced NAHL staff. The NA3HL takes pride in its internal player advancement system, internal NAHL tendering system, NAHL Central Scouting designed to promote players for the NAHL Draft, and its strategic event structure which are all built for player exposure and advancement. When you add it all up the NA3HL is truly a Step Above the Rest!